Click to see Submenus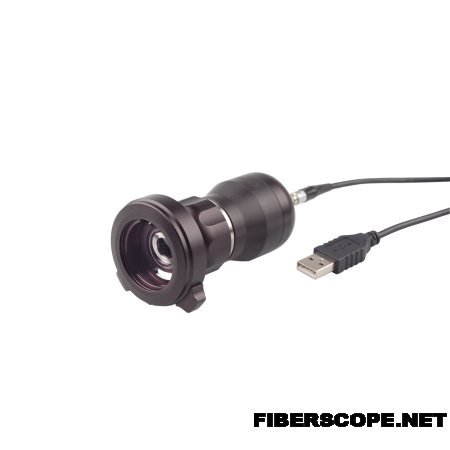 Company: Medit Inc
Address1: 96 Sherbrook St.
City: Winnipeg
State: Manitoba
Country: Canada
Phone: 1-877-613-2210
The ImagePRO USB camera is a high resolution video device –
a perfect solution for any Fiberscope, Endoscope,or
Borescope that you want to turn into a videoscope.

This camera was designed to be used with optical borescopes
and to meet the requirements of RVI. This camera is
completely portable and ready-to-use, needing only a simple
USB cable to connect it to a computer.

With a light weight aluminum body that houses the ¼" COLOR
CCD image sensor, this camera provides 720 x 480 pixels of
resolution. Even in inspections with no additional light
these units feature low noise disruption of the image.
Images can be viewed live, or videos or still images can be
recorded, all directly through a laptop or computer to a
hard drive. The live image is displayed in the viewing
software, which has an intuitive menu and features simple
capture buttons.

Users are free to choose the necessary image/video capturing
format for documentation of inspections.

Setting up the ImagePRO USB camera is easy with the LEMO/USB
Cable (included), a CD with the drivers and viewing
software, a F=35 focusable coupler (included) to connect the
camera unit to your borescope and allow you to adjust the
focus, and your own computer or laptop.

The optional Foot Control (pedal) is the easiest way to turn
your laptop or desktop into a capture device. It allows you
to capture images, and video directly to your computer hard
drive hands free, just by tapping one of three pedals with
your foot.

The Foot Control connects to your PC/laptop via a USB port,
and can be set up to capture images with the main button,
and to start and stop video recording with the other two. It
is perfectly matched with the viewing software to work as a
shortcut for buttons on your keyboard.
• CCD Sensor: 1/4" IL CCD • Active Pixels (HxV): NTSC: 768 H x 494 V PAL: 752H x 582 V • Image Size: 720 x 480 pixels • Horizontal resolution: 470 TVL • Minimun Illumination: <0.5 Lux • Horizontal Sync. frequency: NTSC: 15.734 KHZ PAL: 15.625 KHZ • Vertical frequency : NTSC: 60 HZ PAL: 50 HZ • Video output: 1Vp-p , 75 Ohms • Gamma consumption: 0.45 default (1.0 via Software) • Operation Temperature : -15°C ~ 50°C • Cable Length: 2 meters