The NDT.org Product and Service Directory is a nondestructive testing and inspection product showcase viewed by thousands of NDT professionals every day, and will give your company qualified leads for inspection products and services.
Looking for used equipment? Click here to go to the classifieds.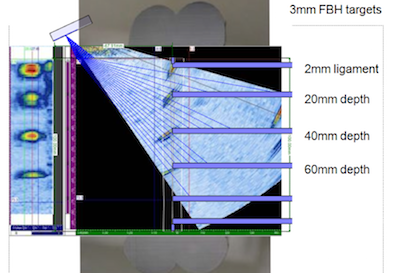 Polymer Dry Couplant Materials from Innovation Polymers
Our focus is on highly effective sound transfer through the development of acoustic-capable polymers. These new polymers enable coupling of the ultrasonic sensor to the material under test and provides a layer to couple, seal or optimize energy transfer. Our mission is to develop and produce high...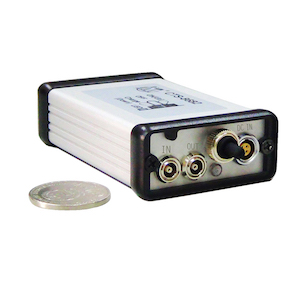 Ultrasonic Preamplifier CTS-8682 Series from Guangdong Goworld Co., Ltd.
The CTS-8682 is an ultrasonic pre-amplifier developed with advanced analog amplifying technique from top processes by the Goworld. This product is to be used as an excellent auxiliary tool to UT device receive relatively weak signals when working on materials like organics, etc. Handy and portable a...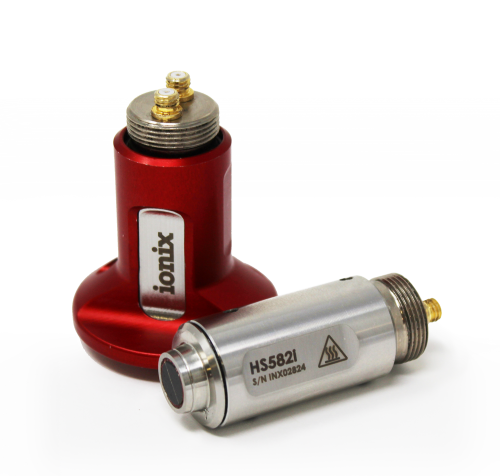 HS582i high-temperature ultrasonic transducer from Ionix Advanced Technologies
The new HotSense™ HS582i, high-temperature dual element thickness gauging transducer from Ionix - Reduce your inspection time with no duty cycling and robust calibration. This dual element ultrasonic transducer enables high-temperature, in-service thickness, corrosion measurements and surveys fo...
EchoTrack™ from Echo Ultrasonics LLC
EchoTrack is an ultrasonic couplant for flaw inspection and thickness gaging that is compatible with most materials, has excellent ferrous corrosion inhibition and is formaldehyde and glycol ether free....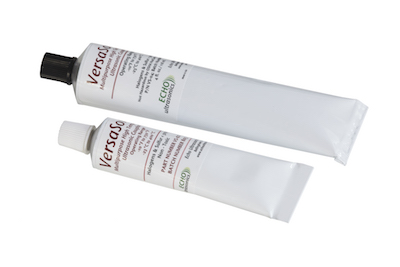 VersaSonic® from Echo Ultrasonics LLC
VersaSonic is the ideal high temperature ultrasonic couplant when working under 700°F (371°C). The response is instant as there are no plastic polymers in VersaSonic that need to melt before transmission occurs. At higher temperatures (above 350°F / 177°C) its useful service life is up to three tim...
EchoTherm Extreme™ from Echo Ultrasonics LLC
EchoTherm Extreme is a high temperature couplant with the highest and broadest operating range available. EchoTherm Extreme is a thick paste couplant with a very broad operating range of -40°F/C to 1250°F (676°C) and an auto-ignition temperature above 1300°F (704°C). EchoTherm Extreme offers stab...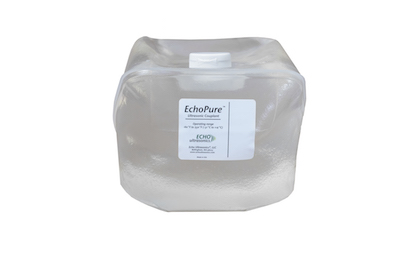 EchoPure™ from Echo Ultrasonics LLC
EchoPure is an ideal couplant for very cold inspection (liquid gas piping and refrigerant lines and very cold ambient). EchoPure will not frost or attenuate at temperatures as low as -60°F. EchoPure is excellent for high temperature use such as warm welds up to 350°F and on pipe in the desert s...
EchoMix® Single Powder UT Couplant from Echo Ultrasonics LLC
EchoMix Single is an easy to mix one packet powder UT couplant. EchoMix Single provides a strong, continuous coupling film which adheres well to vertical and overhead surfaces. ...
NDT References Standard from Standard NDT iN.c
Standard NDT Inc. provides reference standard manufacturing services. All standards are in accordance with Boeing and Airbus Specifications as well as many others. Services provided are inspected and approved by our quality program and highly trained staff. In house EDM Machining: We can verify E...