The NDT.org Product and Service Directory is a nondestructive testing and inspection product showcase viewed by thousands of NDT professionals every day, and will give your company qualified leads for inspection products and services.
Looking for used equipment? Click here to go to the classifieds.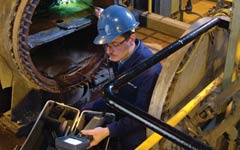 GE On-site Remote Visual Inspection from GE Sensing & Inspection Technologies
GE Inspection Technologies' staff of highly trained remote imaging specialists, equipped with the latest remote visual inspection equipment, are available 24 hours a day, 7 days a week. They can assist during planned and unplanned outages, preventive maintenance, emergency services or with state or ...
Orion II Video Borescope from Medit Inc
This light weight and portable videoscope is built to work with a wide range of videoprobes. These probes range in from 10mm to 4mm in diameter, with varying lengths and feilds of view, and all come with built in CMOS Camera Chips, and are water, oil, diesel and gasoline proof. 4 LED lights...
ImagePro TV Camera from Medit Inc
Medit's MTV Video endoscopy camera unit features a 1/4" Color CCD video camera chip, which provides a resolution of 760*490 and over 470 TV lines, and an analog output (RCA) to connect the camera unit directly to your TV monitor or USB capture box. This camera also features a 28mm focus univ...
JT-ALPHA Joystick Type Video Borescope from Medit Inc
The JT-Alpha features 4.5mm and 6.0 diameter probes with 4 way 90 degree tip articulation allowing a full 360 degree rotation for veiwing or to help navigate corners. Stainless steel probe comes in 1.5m, and 3m lengths. The camera head is equipped with a CMOS camera chip and high intens...
ImagePRO HDMI camera from Medit Inc
The extremely portable Medit HDTV camera is ideal for applications which require a live view directly on a TV monitor. this camera is designed to work well with rigid and fiber optic borescopes, as well as microscopes. This camera is ready to use right out of the box, and does not require ...
SeaSnake Inspection Camera System from Medit Inc
The SeaSnake Inspection Camera System is a new product in Medit's line of inspection cameras. It is a versatile, portable viewing device with image capturing and storing capabilities suited for various applications in remote imaging as it features a wide 15" high-definition color TFT monit...
Anaconda Pan and Tilt Push Camera Videoscope from Medit Inc
The Anaconda Pan-and-Tilt Push Camera Videoscope is a very useful tool and a must have for the inspection of pipes, ducts, tanks and many more applications. The Anaconda comes with a camera head which pans 360⁰ and tilts 180⁰ to records and document all the details of areas be...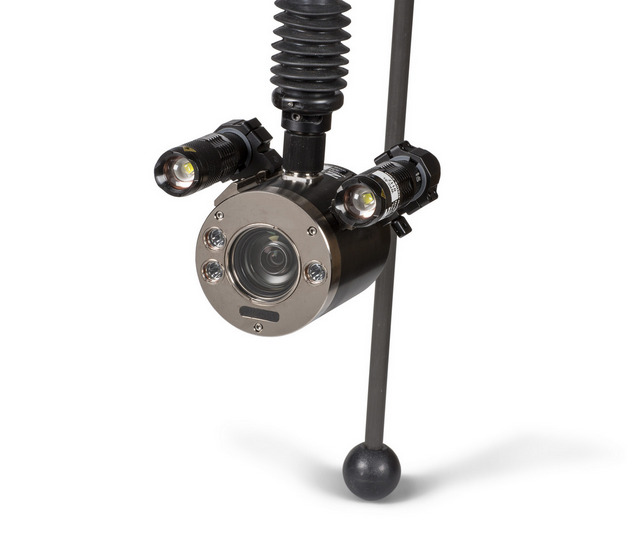 Manhole Zoom Camera CYCLOPS from MEDIT
The CYCLOPS Manhole Cameras, featuring portable, lightweight, waterproof design, are ideal for examining condition of pipes with diameters 6" and up in routine inspections of evaluates pipelines, manholes, tunnels, culverts, tanks, and other hard-to-reach areas. Powerful zoom (40x optical; 40...
Cyclops Zoom Camera from Medit Inc
Cyclops is a water proof portable inspection camera designed for inspecting manholes, tanks, pipes lines, and other remote areas the camera would need to be lowered into. The built in CCD camera has a powerful zoom feature to allow visualization of areas up to 60m away from the camera, and d...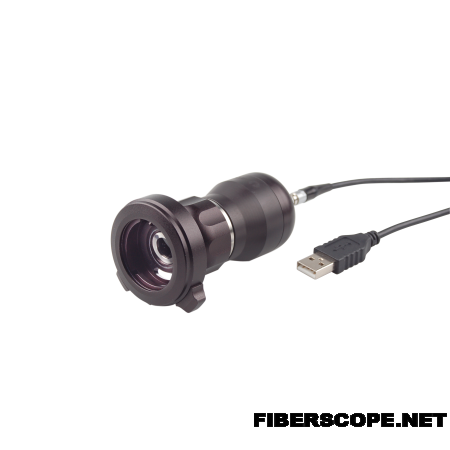 ImagePRO-USB from Medit Inc
The ImagePRO USB camera is a high resolution video device – a perfect solution for any Fiberscope, Endoscope,or Borescope that you want to turn into a videoscope. This camera was designed to be used with optical borescopes and to meet the requirements of RVI. This camera is completely po...