The NDT.org Product and Service Directory is a nondestructive testing and inspection product showcase viewed by thousands of NDT professionals every day, and will give your company qualified leads for inspection products and services.
Looking for used equipment? Click here to go to the classifieds.
COLOREYE HD Micro Pan and Tilt Camera from Fiberscope.net
Need a small pan and tilt inspection unit? Our Coloreye HD Micro Pan and Tilt Drain Camera is a compact and sturdy solution for inspecting pipes, drains, and tubes up to 30m(98ft) in length. The 28mm(1.1") camera head delivers clear and quality images to a 10" display, and the strong fiberglass pr...
MINIFLEX Plumbing Camera from Fiberscope.net
Is there a camera that can pass multiple series of bends and elbows? The Miniflex Plumbing Camera is the perfect solution for inspecting small-diameter pipes and drains up to 40m. Inspecting pools, spas, hot tubs, showers, kitchen, and bathroom drains is made simple and effective with this inspectio...
Pipe Camera ANACONDA from Fiberscope.net
Looking for a cost-effective solution for pipe and other duct inspections? The Anaconda Pipe Camera is a well-designed and built unit for inspecting pipes from 3" to 20'' in diameter. Sturdy, flexible fiberglass probes are available in two different configurations. 197ft(60M) and 394ft(120M). Two ...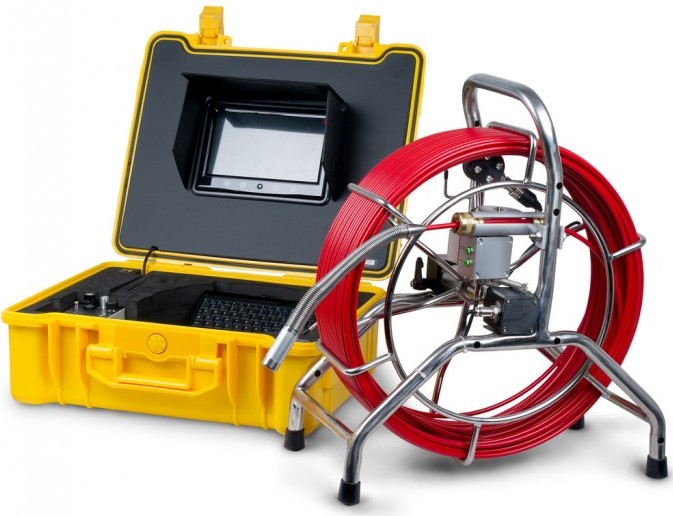 Drain Camera VIPER ADVANCED from Fiberscope.net
Needing a cost-effective and long-range sewer inspection unit? Our Viper Advanced Drain Camera is the solution for inspecting pipes from 1'' to 6" in diameter. The sturdy reel comes in two lengths: 131.2ft(40M) and 196.8ft(60M) and has all the needed functions: footage counter, IP68 rating, and a ...
Sewer Camera HATHORN from Fiberscope.net
Our Hathorn Standard Line Sewer Cameras are tough Canadian-built units for inspecting pipes, sewers, manholes, drains, and ducts up to 12" in diameter. With its premium push rods, these units are capable of maneuvering through tight elbows and bends. The durable, waterproof camera heads deliver im...
Micro Duct Camera DUCT-SCAN from Fiberscope.net
Looking for a cost-effective and compact solution for inspecting small sewers, wells, chimneys, and pipes? Our Duct-Scan Micro Duct Camera is the perfect solution; its lightweight design allows the user to perform quality inspections where it's impossible to use the bigger inspection units. This...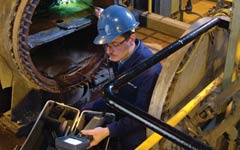 GE On-site Remote Visual Inspection from GE Sensing & Inspection Technologies
GE Inspection Technologies' staff of highly trained remote imaging specialists, equipped with the latest remote visual inspection equipment, are available 24 hours a day, 7 days a week. They can assist during planned and unplanned outages, preventive maintenance, emergency services or with state or ...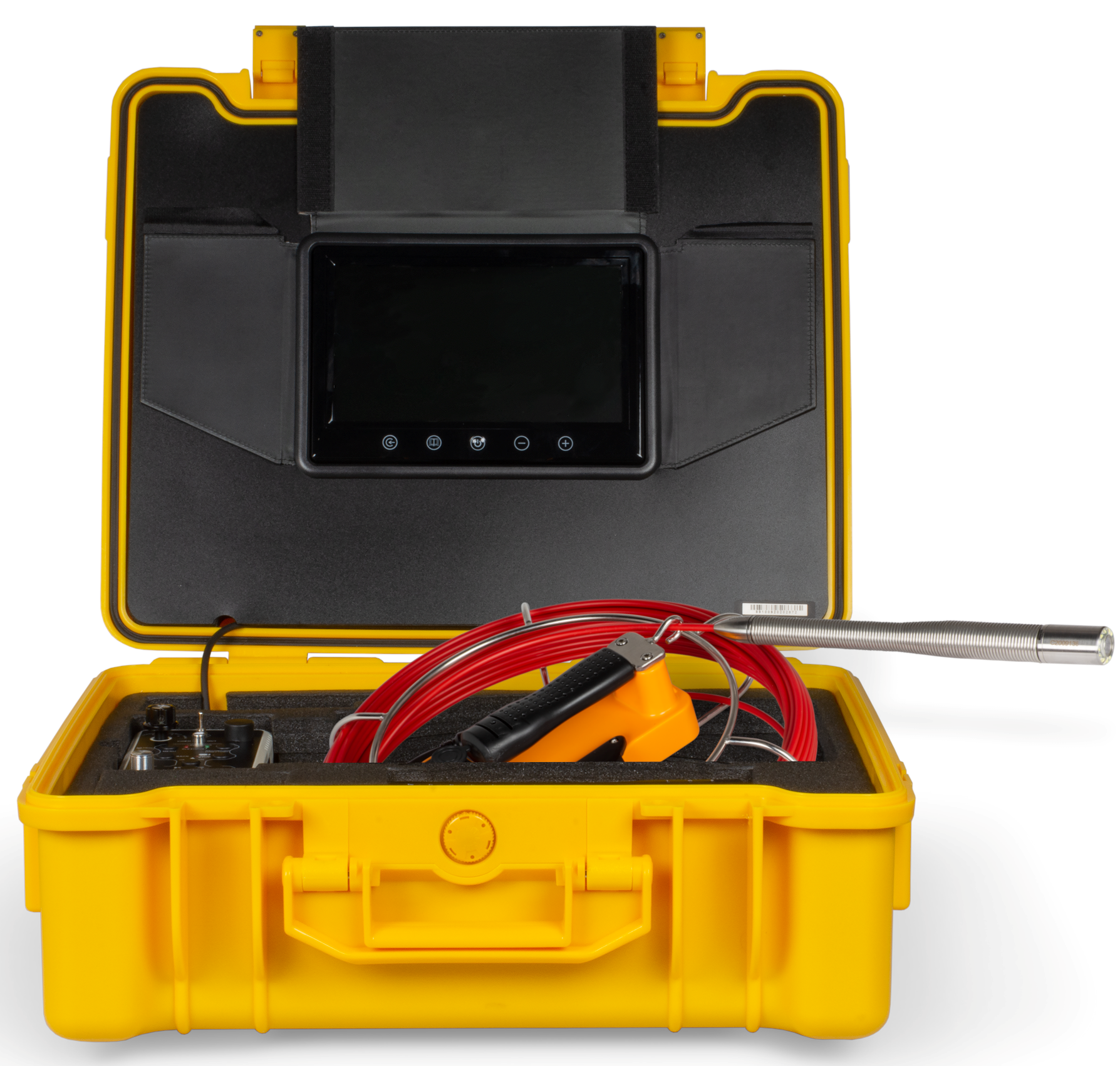 Drain Camera VIPER MINI from Fiberscope.net
Looking for a cost-effective and compact sewer inspection unit? The Viper Mini Drain Camera is ideal for inspecting pipes from 1" to 6" in diameter. Its handheld reel has all the needed features: meter counter, rating of IP67, and different lengths: 65ft(20M), 98ft(30M), and 131ft(40M). T...
Inspection Pole Camera COBRA from Fiberscope.net
Looking to inspect roofs and manholes for defect assessment? Our Cobra Inspection Pole Camera is a useful and versatile tool for inspecting both above and below ground. Attics, manholes, roofs, gutters, and under-car inspections are all conducted easily with this lightweight pole camera. The fiberg...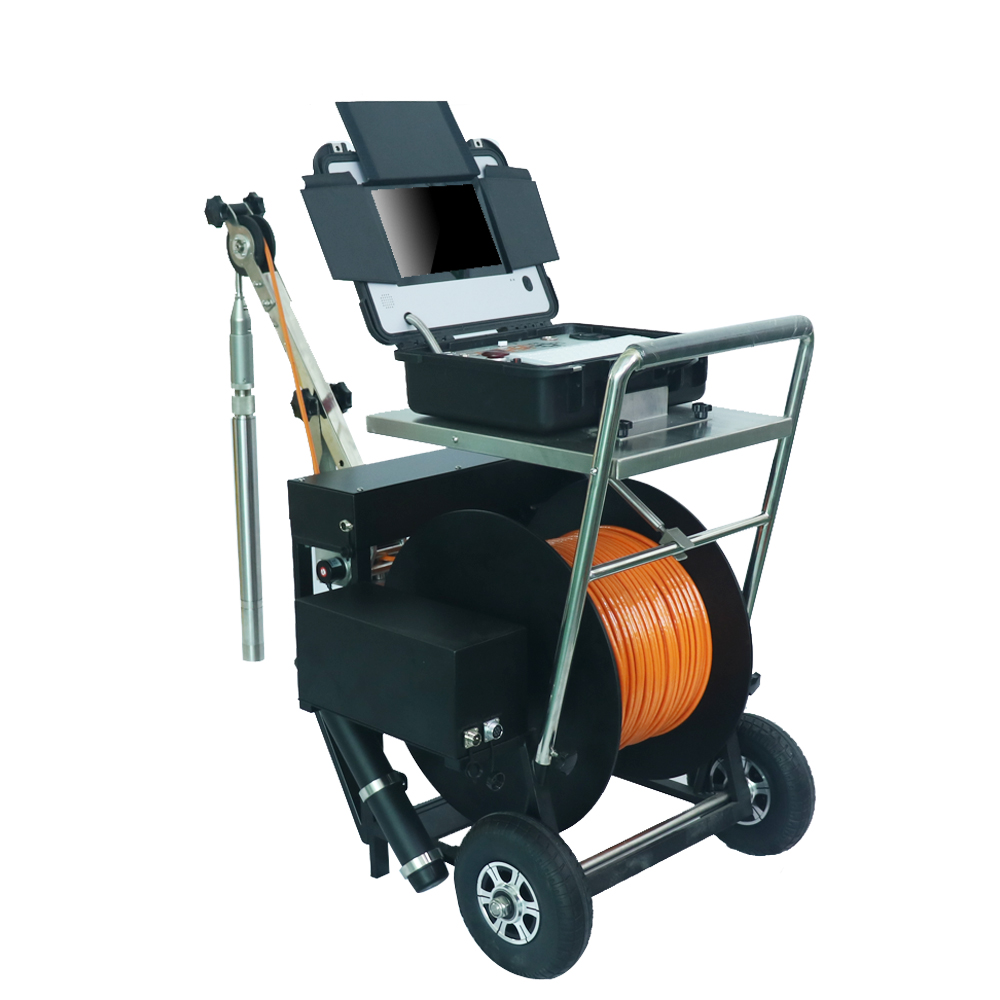 Well Camera STRAHL HDL from Fiberscope.net
Needing equipment for inspecting shafts or wells? The Strahl HDL Well Camera is the best solution for inspecting mine shafts, boreholes, wells, and well casings for defect and condition assessments. The 45mm(1.77") dual camera head with bright LEDs delivers quality and clear images to the 13" LCD di...