The NDT.org Product and Service Directory is a nondestructive testing and inspection product showcase viewed by thousands of NDT professionals every day, and will give your company qualified leads for inspection products and services.
Looking for used equipment? Click here to go to the classifieds.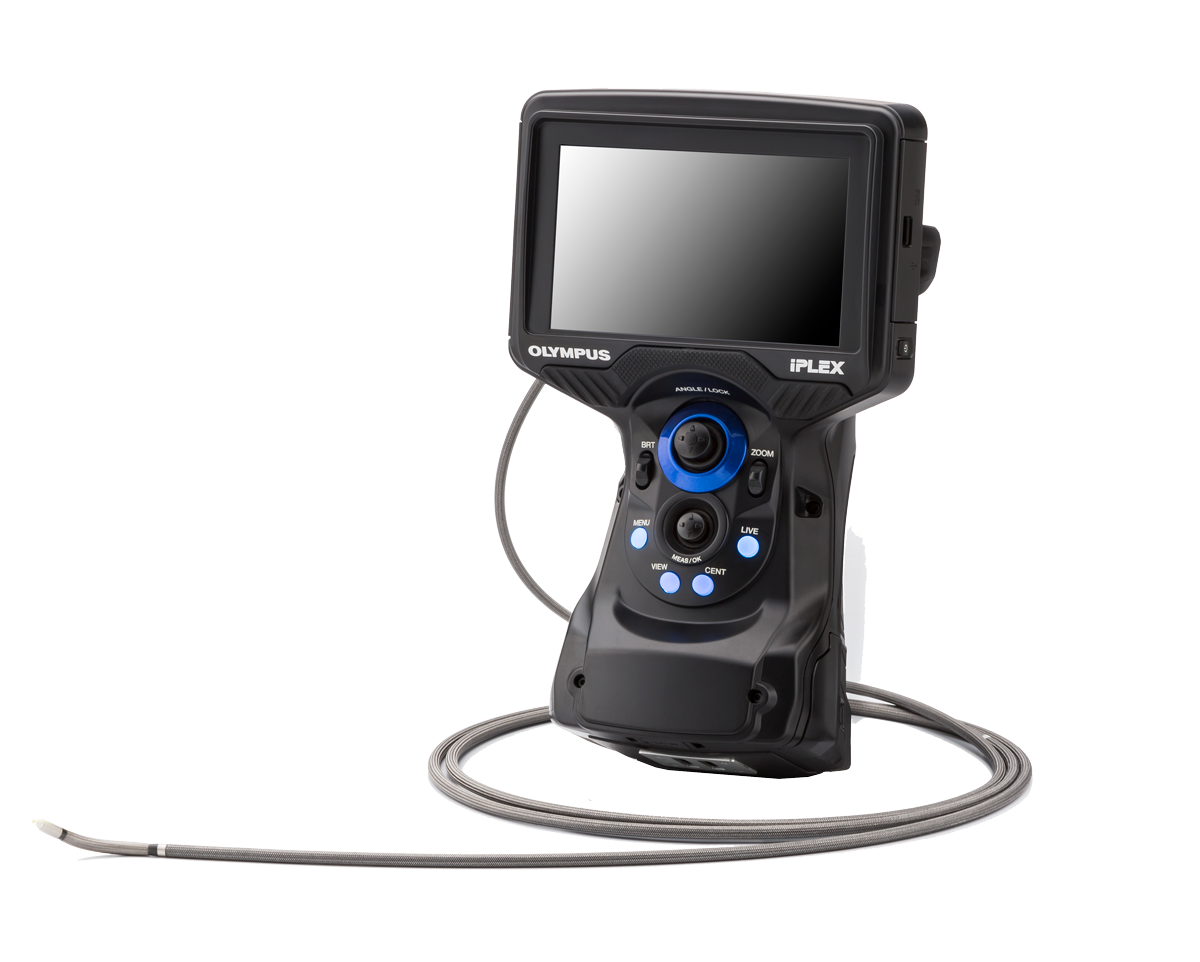 IPLEX G Lite Videoscopes from Evident
The IPLEX G Lite industrial videoscope packs powerful imaging capabilities into a small, rugged body. Lightweight and able to go almost anywhere, users working in challenging applications have a remote visual inspection tool with the image quality and ease of use to get the job done. IPLEX G Lite...
Pipe Inspection Camera HATHORN M7 from Fiberscope.net by MEDIT
Portable Pipe Inspection Camera for Industrial and Residential Applications....
Video Borescope with 2.4mm Articulating Tip from Fiberscope.net by MEDIT
The New X-LED PRO digital borescopes are professional devices, with micro diameter camera heads, 2- or 4-way tip movement, clear high resolution images, multiple connection options, and quick and economic repairs. These units are designed to offer great value with a perfect price to performance rati...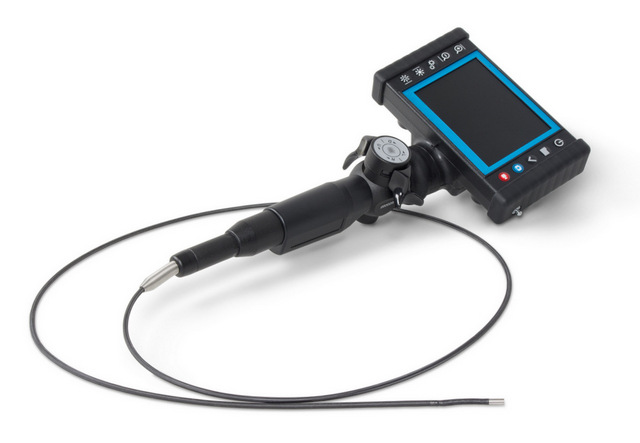 Explosion Proof Borescope Camera VIDEOSCOPE-XT from Fiberscope.net
Fiberscope.net has brought a Videoscope-XT explosion proof camera to the market. It features full 4-way probe articulation, large 5'' integrated display, built-in digital zoom, and a number of other highly useful options. In the absence of officially intrinsically safe cameras on the market the ...
IPLEX GX/GT Videoscope from Evident
With interchangeable insertion tubes and light sources, an 8 inch touch screen, and advanced imaging features, the IPLEX GX/GT videoscope delivers an optimal balance of versatility, imaging capabilities, and ease of use....
Borescope Camera VOYAGER C40 from Fiberscope.net
Searching for a snake camera for industrial applications? Our Voyager C40 borescope camera is the ultimate and cost-effective solution. With its precise all-way articulation, this borescope has many applications, like inspecting internal motor parts, turbines, molds, castings, and other components f...
Video Borescope ORION from Fiberscope.net
Looking for a cost-effective videoscope to perform visual inspections? The Orion Video Borescope is a quick and easy solution. Its handheld, lightweight monitor allows easy one-hand operation. Integrated into the probe, the CMOS camera chips deliver 720x480 resolution images to the 3.5" LCD monito...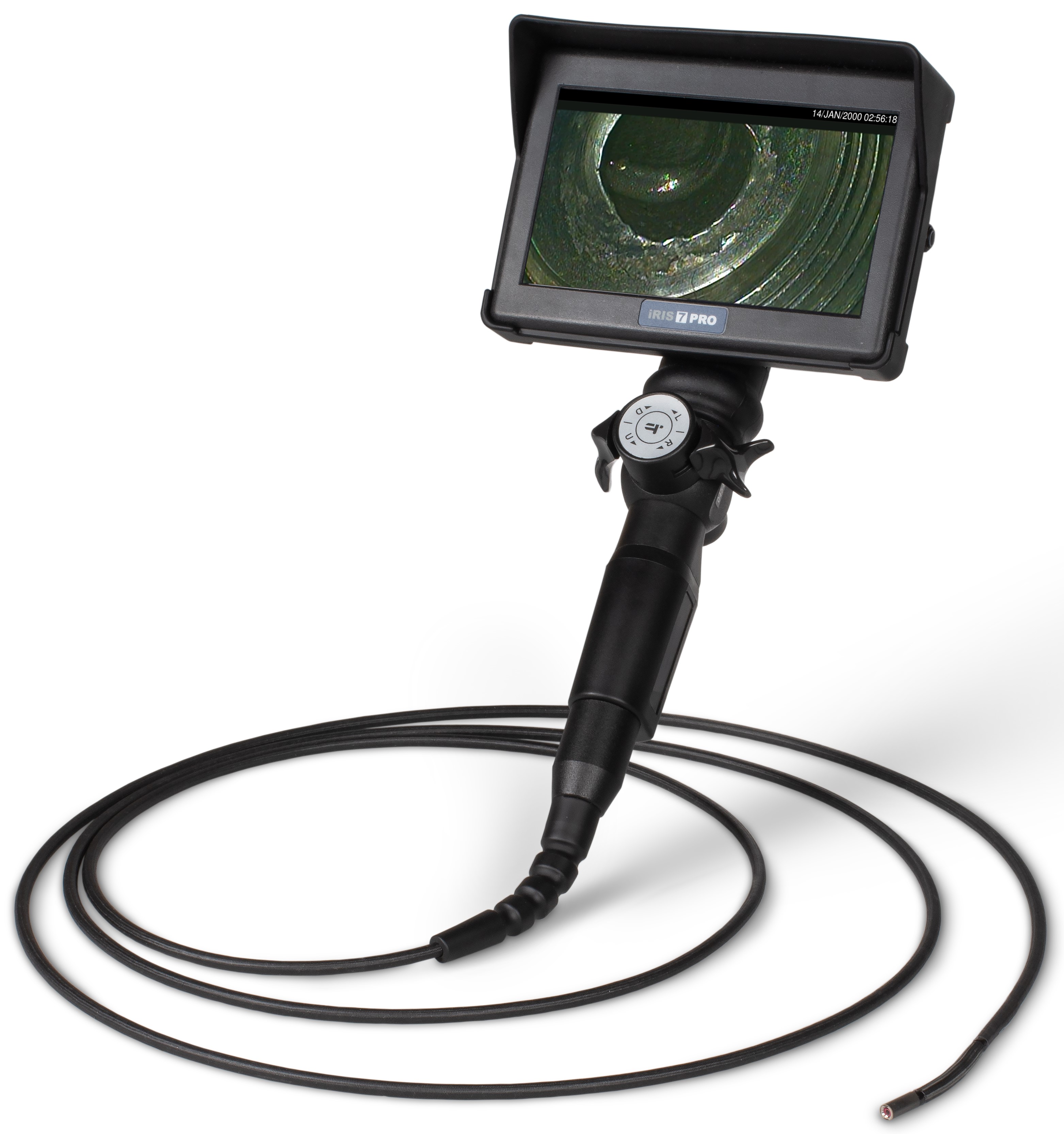 Handheld Industrial Videoscope IRIS 7 PRO from Fiberscope.net
The Iris 7 Pro Handheld Industrial Videoscope is a portable and durable inspection unit that is manufactured in the US for quick inspections of turbines, auto parts, pipes, and other hot metal conduits. The heat-resistant probes allow quality checks and damage assessments to be conducted in tem...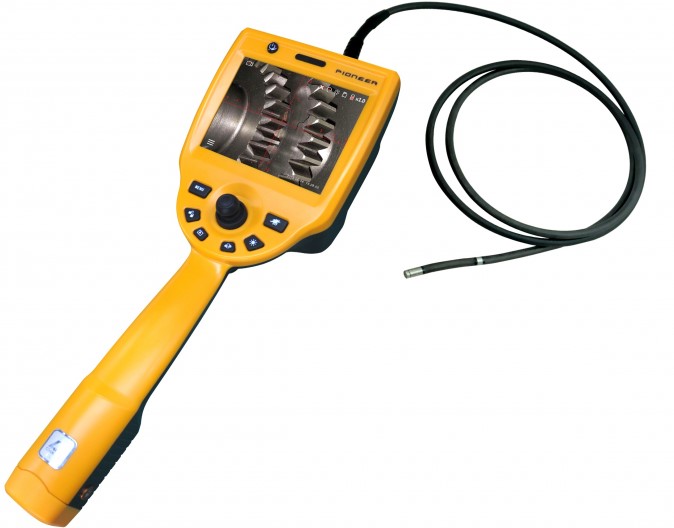 Video Borescope VOYAGER C50 HD from Fiberscope.net
The Voyager C50 Video Borescope is a portable inspection videoscope with motorized tip articulation. Inspecting motors, turbines, engine blocks, and metal castings is made easy with this video borescope. Its tungsten braided probes, equipped with CMOS camera chips, deliver 1280x720 pixel images ...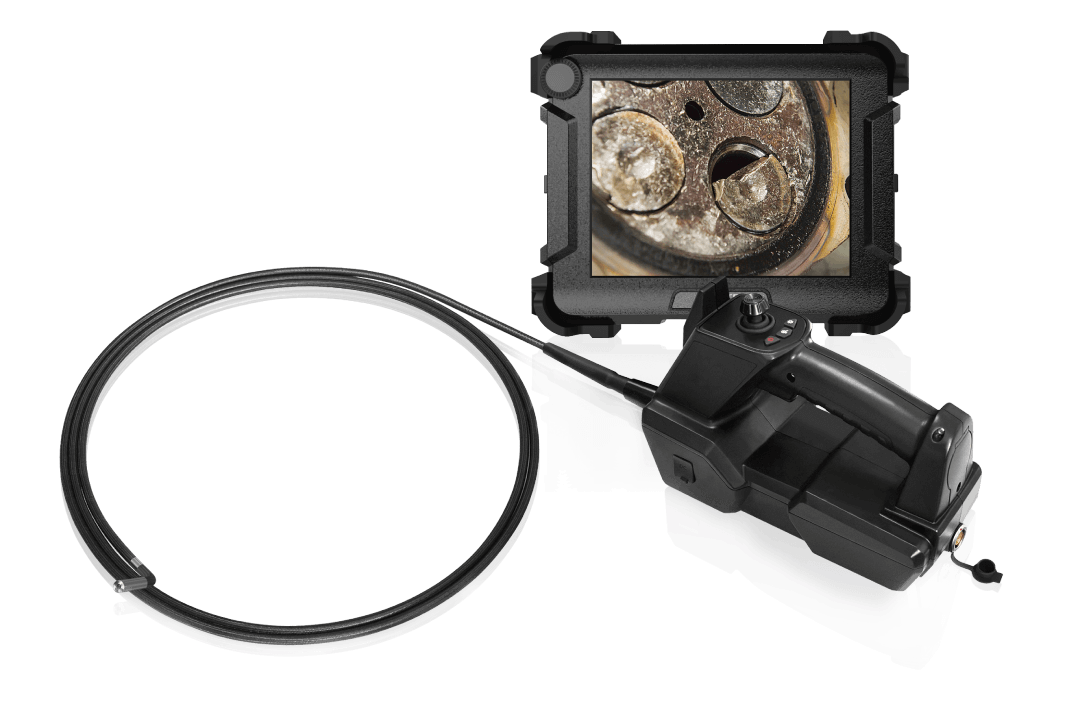 Industrial Video Borescope VOYAGER C68HD from Fiberscope.net
Inspecting industrial machinery for quality control or damage? Our Voyager C68HD Industrial Video Borescope will make the job faster and easier. With a working length of up to 32.8ft it provides HD images of the inspection area. Its motorized all-way articulation and flexible probes allow easy man...