The NDT.org Product and Service Directory is a nondestructive testing and inspection product showcase viewed by thousands of NDT professionals every day, and will give your company qualified leads for inspection products and services.
Looking for used equipment? Click here to go to the classifieds.
Viper S Portable Push Camera from Medit Inc
The viper S portable push camera is an economical choice in portable inspection equipment, as it is ideal for a wide range of applications such as inspecting ducts, pipes, wells, inside wall cavities during contraction or building inspections, sewers, etc. The 512Hz Sonde built into the ca...
iSnake New Handheld Pipeline Camera from Medit Inc.
The iSnake Portable Videoscope is a tool that can be used for remote visual inspections in a wide range of applications. This highly adaptable snake camera is ideal for use in inspecting air or chimney ducts, sewers or drains, mainlines or laterals. Designed with you in mind, t...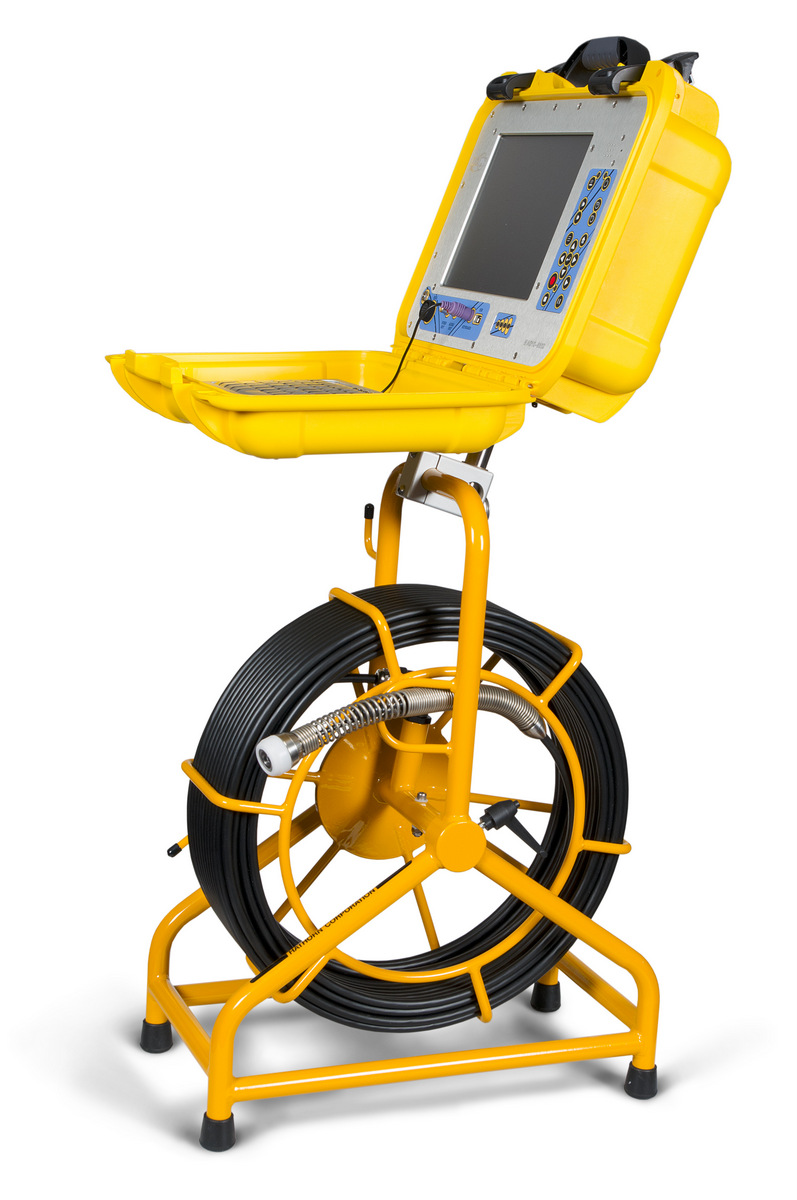 Drain Scope TRITON from MEDIT Inc
The Drain Scope inspection camera is a specially designed device used to inspect narrow diameter pipes with tight bends. These strong, durable, Canadian made units feature a 1.23" diameter straight view camera head, with a 200 foot long push cable, and a 10.4" color LCD monitor. The monitor can come...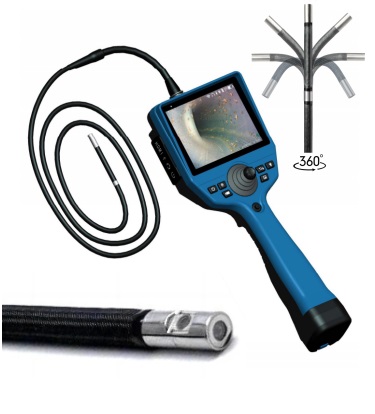 Vinex Industrial borescopes dual lens/interchangeable lens from Vinex Videoscopes
Touchscreen Control & Joystick Control,360░All directions. Outer diameter: 6mm 3.9mm 2.8mm 2mm Insert tube: ≤5m ≤4m ≤2m Working temp.: -20℃-70℃, no preheat need Relative humidity: max95%,No condensation Waterproof: Insert...
PRX 250 Gas Main Camera from ULC Robotics
ULC Robotics' new 3rd generation PRX250 Gas Camera system is a unique internal inspection device designed for visual assessment of live gas mains through conventional small pits or low-cost keyholes. The system is suitable for internal inspection of 4 to 12 inch cast iron, steel and PE mains a...
Wohler VIS 700 from Wohler USA Inc.
The W÷hler VIS 700 offers exactly what NDT professionals have been waiting for: razor sharp high definition images and videos, a focus function for precise inspection, and wireless locating. ...
INVIZ VUMAN RA-Y from Vizaar
The video borescope with the high power polymer fibre hybrid LED light source, the INVIZ« interchangeable video probe concept, the patented Remote Focus technology and many new additional features sets the standard of video borescopes. Video borescope INVIZ VUMAN RA-Y [x-way] 8 mm Remote Fo...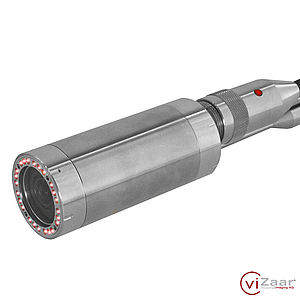 Pipe Inspection Camera INVIZ« Pipe from Vizaar
The Pipe Inspection Camera INVIZ« Pipe for Remote Visual Inspection (RVI) of tubes & welds with inner wall diameter from 1.77" to 31.5". INVIZ Pipe Inspection Camera for Remote Visual Inspection (RVI) in vessels / tanks and for tube & weld inspections Remote Visual Inspection: Remote Vi...
Pan-Tilt-Zoom Camera INVIZ SNK from Vizaar
The Pan-Tilt-Zoom Camera INVIZ« SNK with 40x optical zoom, precisely "Stop & Go" scan function & extensive range of Pan-Tilt-Zoom Camera accessory. The world's most reliable Pan-Tilt-Zoom Camera. Pan-Tilt-Zoom Camera INVIZ SNK for Remote Visual Inspection (RVI) of tank & vessels Remote V...
VUCAM« XO from Vizaar
Advanced technologies and experience based know-how have contributed to the development of the VUCAM XO. This is an easy-to-use Borescope with a full set of practical features. Use of the VUCAM XO centers around a cutting-edge graphical user interface (GUI) displayed on large bright touch scre...