The NDT.org Product and Service Directory is a nondestructive testing and inspection product showcase viewed by thousands of NDT professionals every day, and will give your company qualified leads for inspection products and services.
Looking for used equipment? Click here to go to the classifieds.
Ultrasonic Transducers from Olympus Scientific Solutions
Olympus manufactures ultrasonic transducers for applications including flaw detection, thickness gaging, and materials research. We have developed more than 4,000 transducer types consisting of both standard units and special designs. We are committed to remaining at the forefront of ultrasonic tech...
Ultrasonic Transducer Accessories from Olympus Scientific Solutions
Olympus offers a complete selection of transducers, cables, couplants, calibration test blocks, and accessories to meet a wide variety of ultrasonic precision thickness gaging applications. • Miniature angle beam transducers and wedges are primarily used for testing weld integrity. Their design e...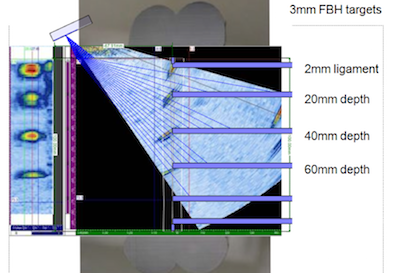 Polymer Dry Couplant Materials from Innovation Polymers
Our focus is on highly effective sound transfer through the development of acoustic-capable polymers. These new polymers enable coupling of the ultrasonic sensor to the material under test and provides a layer to couple, seal or optimize energy transfer. Our mission is to develop and produce high...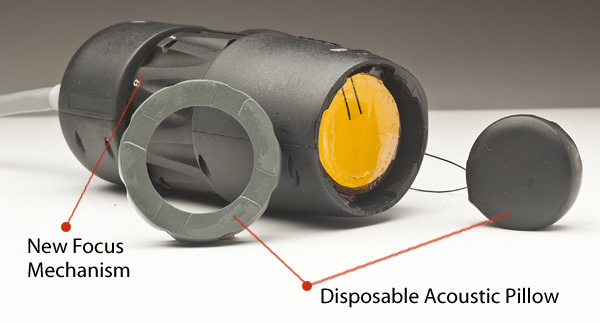 Acoustocam from Imperium
Today, Imperium is the sole provider of a hand-held ultrasound camera, the i600 Acoustocam™, which is a breakthrough in ultrasound imaging and provides higher resolution, easier interpretation, and a lower cost than conventional ultrasound technology. We have a full scale manufacturing operation to ...
Ultrasonic Probes made in Germany from SONOTEC GmbH
30 years experience manufacturing ultrasonic probes SONOTEC has established itself in the global market as a specialist for customized ultrasonic solutions like probes and transducers over the past 25 years. With a strong development department and our own piezocomposite production, we accompan...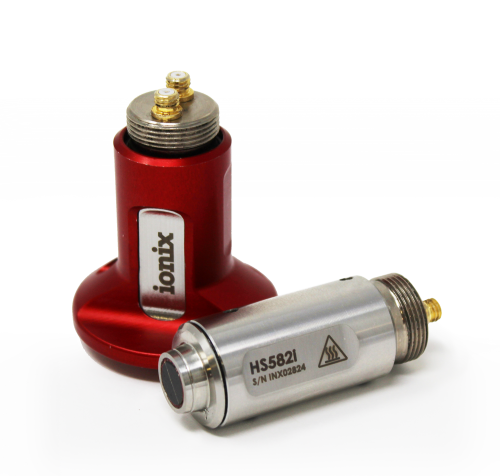 HS582i high-temperature ultrasonic transducer from Ionix Advanced Technologies
The new HotSense™ HS582i, high-temperature dual element thickness gauging transducer from Ionix - Reduce your inspection time with no duty cycling and robust calibration. This dual element ultrasonic transducer enables high-temperature, in-service thickness, corrosion measurements and surveys fo...