The NDT.org Product and Service Directory is a nondestructive testing and inspection product showcase viewed by thousands of NDT professionals every day, and will give your company qualified leads for inspection products and services.
Looking for used equipment? Click here to go to the classifieds.
Kingfisher Rigid Videoscope from Medit Inc
The Kingfisher rigid video borescopes will fit perfectly for any direct inspections including gun barrels, small diameter pipes, castings etc. These units can be constructed using any of our rigid borescopes including 2.7mm, 4mm, or 6mm diameters, and lengths from 50mm to 430mm. All of these...
"Quasar-2" 2-way Articulating Videoscope from Fiberscope.net
The Quasar 2-way articulating videoscope is built for industrial environments, with a stainless steel braided jacket on the insertion probe and 2-way tip articulation easily controlled though a dial on the monitor. The probes are available in either 4.3mm (0.17"), or 6mm (0.24") diameters, ...
JT-ALPHA Joystick Type Video Borescope from Medit Inc
The JT-Alpha features 4.5mm and 6.0 diameter probes with 4 way 90 degree tip articulation allowing a full 360 degree rotation for veiwing or to help navigate corners. Stainless steel probe comes in 1.5m, and 3m lengths. The camera head is equipped with a CMOS camera chip and high intens...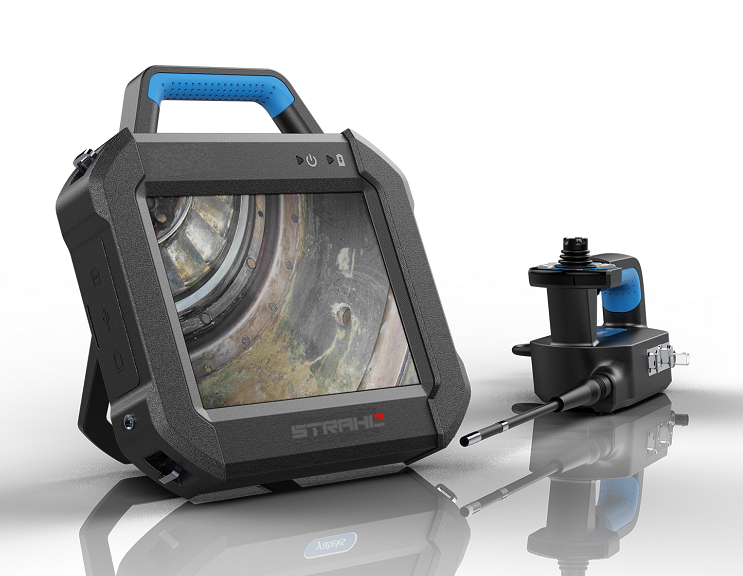 Articulated HD Borescope JT-Alpha from Fiberscope.net by MEDIT
JT-Alpha borescope is a compact, portable, versatile device for different applications in remote imaging that combines high performance with outstanding affordability. These light, hand-held tools with exceptional viewing characteristics are irreplaceable for inspecting openings with narrow diameter...
Super Thin Semi-Rigid Flexible Borescope from Medit Inc.
This high resolution rigid scope is made with German optics to ensure the best quality image, in bright sharp detail. The probe is protected by a stainless steel sheath, and is water and oil proof. The sheath can be flexed slightly but not bent. The eye piece connects directly to c-mount vide...
ImagePRO HDMI camera from Medit Inc
The extremely portable Medit HDTV camera is ideal for applications which require a live view directly on a TV monitor. this camera is designed to work well with rigid and fiber optic borescopes, as well as microscopes. This camera is ready to use right out of the box, and does not require ...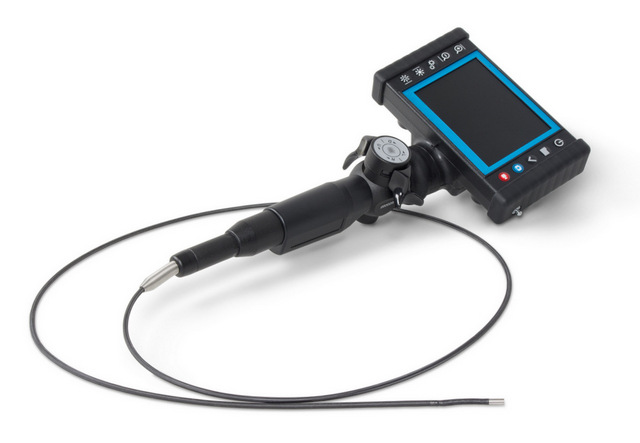 Explosion Proof Borescope Camera VIDEOSCOPE-XT from Fiberscope.net
Fiberscope.net has brought a Videoscope-XT explosion proof camera to the market. It features full 4-way probe articulation, large 5'' integrated display, built-in digital zoom, and a number of other highly useful options. In the absence of officially intrinsically safe cameras on the market the ...
Anaconda Pan and Tilt Push Camera Videoscope from Medit Inc
The Anaconda Pan-and-Tilt Push Camera Videoscope is a very useful tool and a must have for the inspection of pipes, ducts, tanks and many more applications. The Anaconda comes with a camera head which pans 360⁰ and tilts 180⁰ to records and document all the details of areas be...
Cobra Retractable Pole Inspection Camera from Medit Inc
The telescoping Cobra inspection camera is light weight and built to access hard to reach areas above or below ground such as wells, eaves troughs, attics, suspended ceilings or gutters etc. The telescoping pole that adjusts from 1.6 to 4m had built in IR LED lights to ensure proper lightin...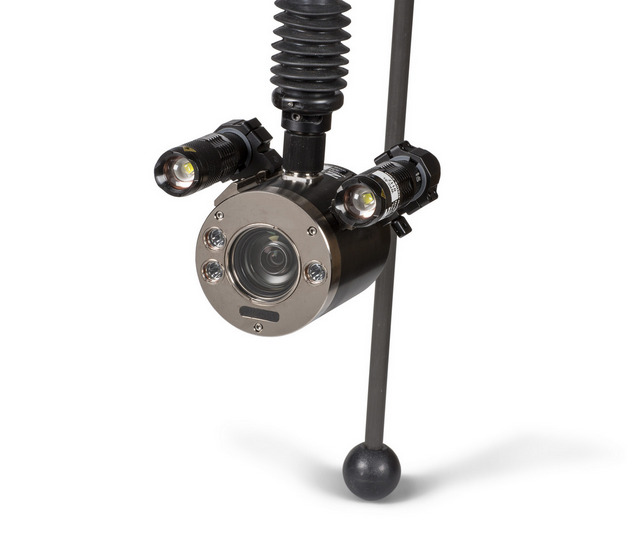 Manhole Zoom Camera CYCLOPS from MEDIT
The CYCLOPS Manhole Cameras, featuring portable, lightweight, waterproof design, are ideal for examining condition of pipes with diameters 6" and up in routine inspections of evaluates pipelines, manholes, tunnels, culverts, tanks, and other hard-to-reach areas. Powerful zoom (40x optical; 40...