The NDT.org Product and Service Directory is a nondestructive testing and inspection product showcase viewed by thousands of NDT professionals every day, and will give your company qualified leads for inspection products and services.
Looking for used equipment? Click here to go to the classifieds.
INVIZ® Revolver 80 from Vizaar
The Pipe Inspection Camera for pipe inspections and weld inspections from 3.15" to 39.37" inner pipe diameter. The Pipe Inspection Camera INVIZ® Revolver 80 provides an endless 360° rotating Dual Camera (90° side view & straight view) camera head with high power LED illumination. INVIZ Revo...
Borescopes from PCE Americas Inc
By using PCE Instruments' borescopes for machine condition monitoring, manufacturers can identify changes indicative of a machine fault and take corrective action prior to critical machine failure....
Workpad NDT Cloud from Workpad LLC
Workpad, built for NDT, provides easy and secure cloud sharing of large videos, files, and images. Upload videos or images from any device, and they are automatically converted into streaming format so anyone can easily stream high resolution video to their desktop, mobile, or tablet. Hosted in US, ...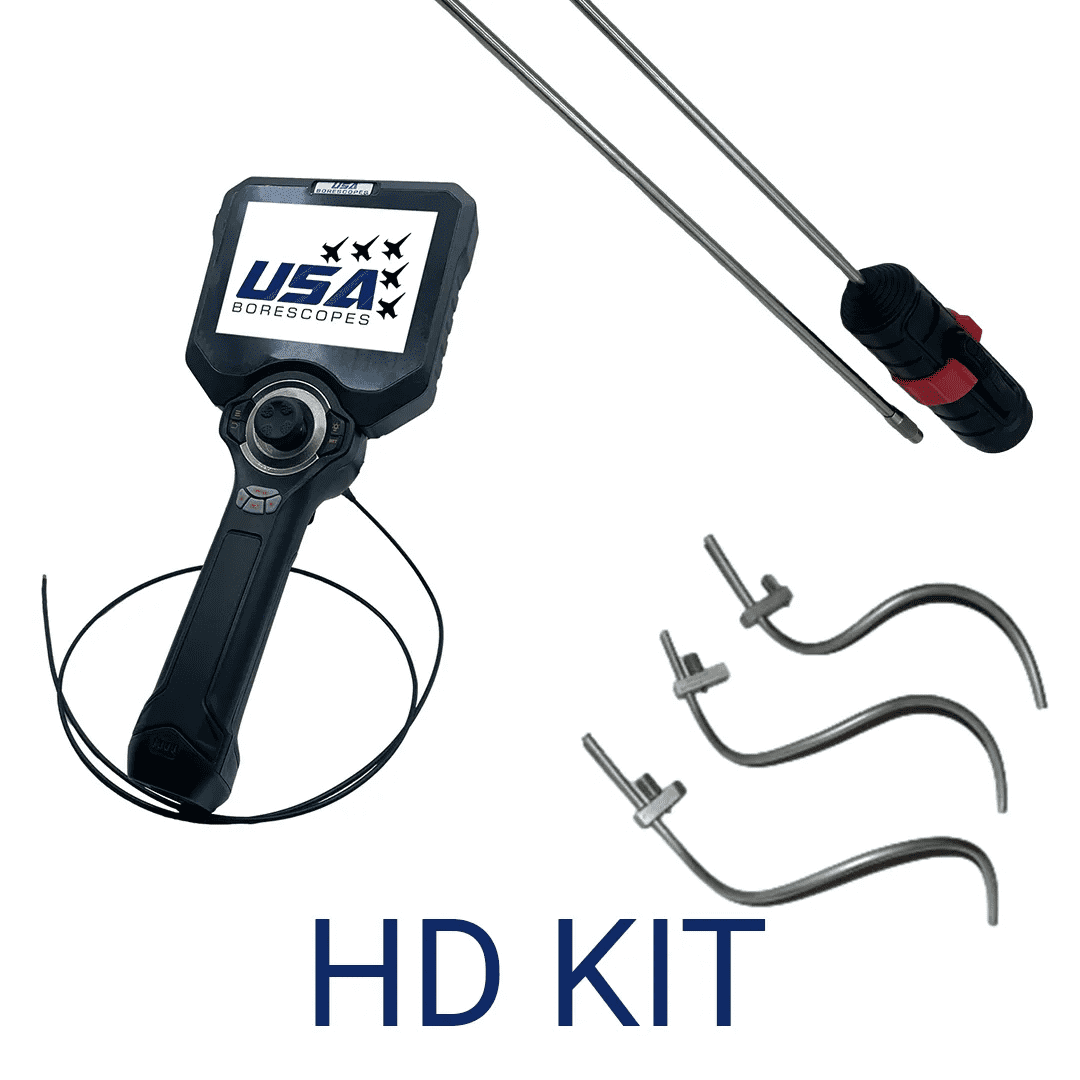 PWC34910 Inspection Kit from USA Borescope
Complete PT-6 Inspection kit. Includes a 4mm Portable Videoscope, your choice of guide tube (200, 400 or 600 series and rigid sleeve with gripper all compactly stored in a heavy duty storage case....
Snake Cam-12 Inspection System from Medit Inc
SnakeCam-12 is a new compact hand-held video bore scope with supreme illumination capabilities due to 2 additional extra bright LED lights, providing great performance and image quality even in larger areas. It is ideal for inspecting different hard to access, extra dark areas, such as behind walls,...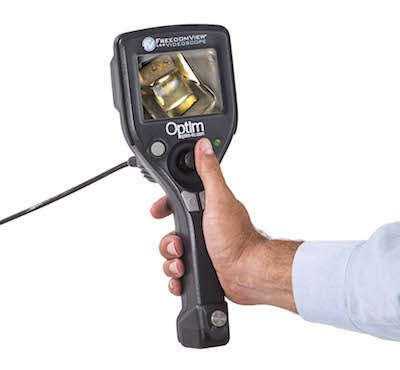 FreedomView LED Videoscope from Optim LLC
Remote visual inspection doesn't have to be complicated and costly. Experience the compact FreedomView® LED Videoscope from Optim LLC with its patented, integrated LED light source. The FV Videoscope's sleek design offers greater flexibility, while providing exceptional light quality and visual cla...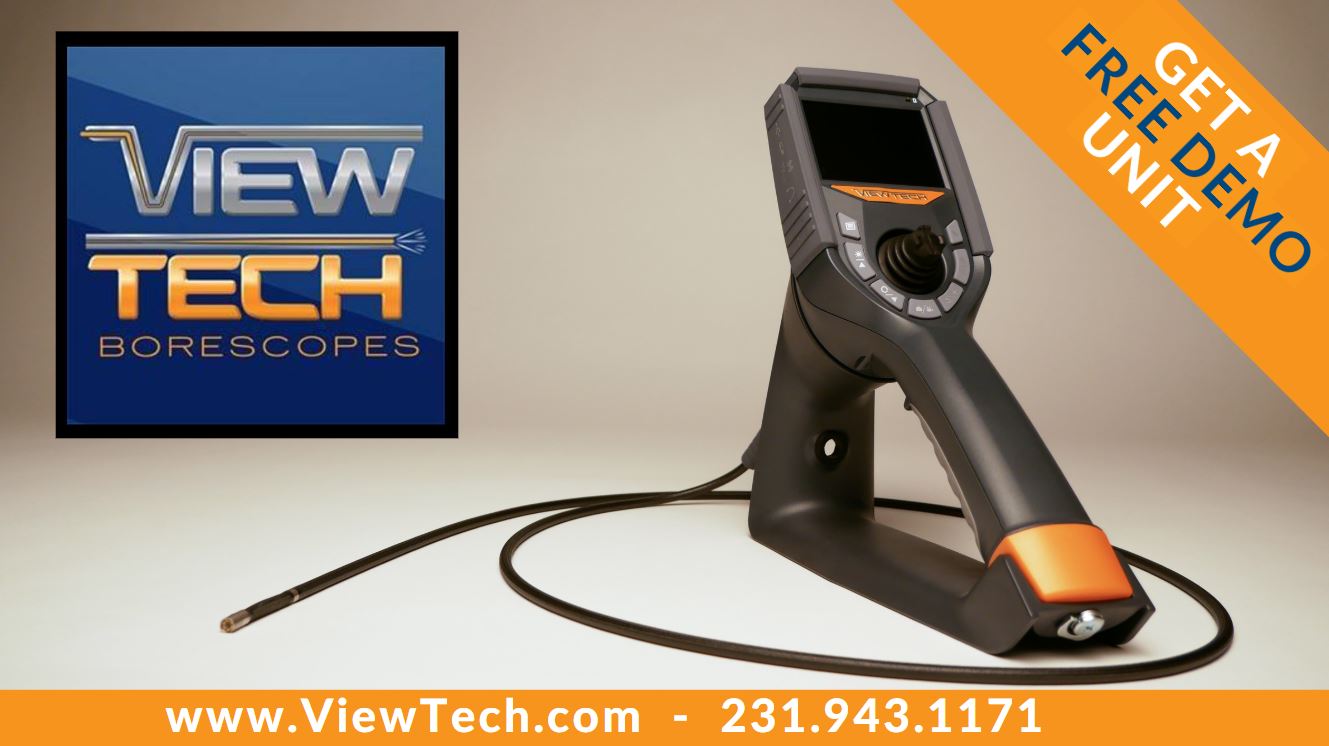 VJ-3 Mechanical Articulating Video Borescopes from ViewTech Borescopes
ViewTech Borescopes is North America's top borescope company. The VJ-3 mechanical articulating video borescope is a nondestructive visual testing instrument used for the remote visual inspection of machinery, equipment and components. The VJ-3 is a high-quality videoscope inspection camera available...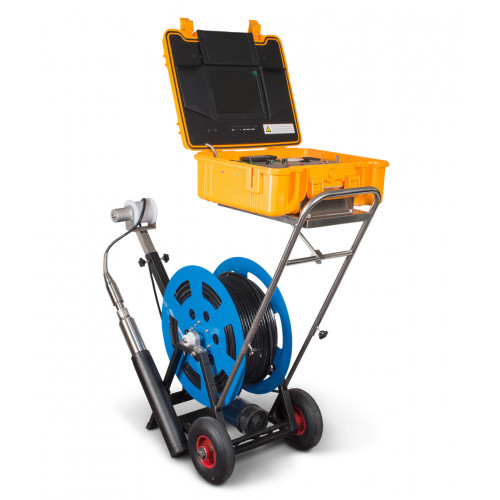 Borehole / Water Well Camera STRAHL from Fiberscope.net by MEDIT
Affordable borehole camera to inspect oil and water wells, vertical shafts, etc. The system features Ø8.5mm flexible twisted pair cable of different lengths (up to 500 meters), motorized winch allowing for winding the cable up and down at different speeds. It is equipped with a Ø63mm (2.48") dual...