Click to see Submenus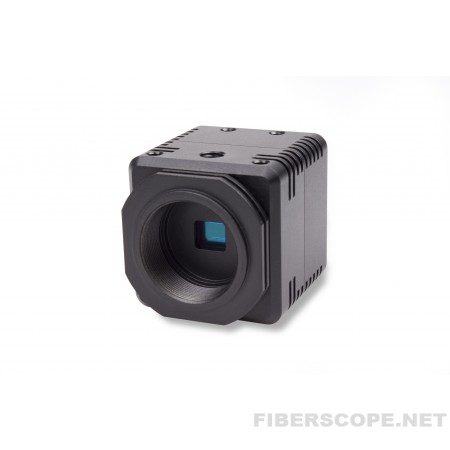 Company: Medit Inc
Address1: 96 Sherbrook St.
City: Winnipeg
State: Manitoba
Country: Canada
Phone: 1-877-613-2210
The extremely portable Medit HDTV camera is ideal for
applications which require a live view directly on a TV
monitor. this camera is designed to work well with rigid and
fiber optic borescopes, as well as microscopes. This camera
is ready to use right out of the box, and does not require
any additional software to set up. Connecting to the
eyepiece is easy using a universal C-Mount coupler, it also
some with couplers for use with microscopes.

With the 1/3" 16:9 CCD image sensor, and true HD resolution
of 1280 x 720 pixels this camera provides a brilliant image.
Extreme light sensitivity and excellent color reproduction
is achieved using separate RGB (red, green and blue) image
acquisition channels.

The high speed (60fps) image transmission ensure a smooth
and clear live image is displayed on screen.

• Resolution: 16:9 Format 720p • Image Sensor: 1/3" Interline SXGA CCD (ICX445AQA) • Effective Picture Element: 1296 (H) x 966 (V) • Active Picture Element: 1280 (H) x 720 (V) • Chip Size (um): 6.26 (H) x 5.01 (V) mm • Cell Size (um): 3.75 (H) x 3.75 (V) μm • Minimum Illumination: 5 Lux at F1.2 at 50% IRE; AGC ON and 1/60 second shutter speed with IR Cut Filter • Sync System: Internal Sync. • Video Output: DVI 1.0 compliant, RGB, 1280 (H) x 720 (V), 60 Hz / 50 Hz • ALC: Can be configured via the UART communication; w/ Optical Iris, Auto Electronic Shutter and AGC • Shutter Speed: Shutter speed adjustable via the UART Communication; Up to 1/100,000 seconds at 60Hz or up to 1/83,947 seconds at 50Hz • Gain: AGC or Fixed gain, selectable via the UART communication; Gain range: 0 to 18.3 dB • Digital Gain: Up to 5.9866 dB • Gamma: 1.0, 0.9, 0.8, 0.7, 0.6, 0.5, 0.45, 0.3 or manual gamma; Gamma selectable via the UART communication • WhiteBalance: Auto / Manual / Push-to-set White Balance selectable via the UART communication • Mirror Image: Normal Image and Horizontal Flip are selectable via UART communication • DSP Preset: 28 DSP Presets: Picture, Bright and Pseudo Color (includes 30 pseudo colors); Picture mode selectable via the UART communication • Line Generator: Both horizontal and vertical available with all colors; Thickness adjustable via the UART communication • Shadow Mask Generator: Horizontal and vertical with shading level adjustment via the UART communication • Communication: UART communication via 3.5ф stereo jack • Character Generator: Built-in character generating function via the UART communication • Pixel Blemish Collection: Up to 64 pixel blemish static collection • Optical Filter: Includes IR Cut Filter • Button: One push button; Initial press button function: push-to-set white balance; Initial hold button function: Auto white balance; (Function is selectable via the UART communication) • Interface Connector: - Video Output HDMI connector - Power Input 12V power jack - External Control - - Communication 3.5ф stereo jack • Power: - Input Voltage 9Vdc to 15Vdc (Typically: 12Vdc) - Consumption < 3.0 W • Temperature: - Operational 0°C ~ 45°C - Storage -30°C ~ 45°C • Dimensions: 40 (W) x 40 (H) x 45.8 (D) mm • Weight: Approximately 120g