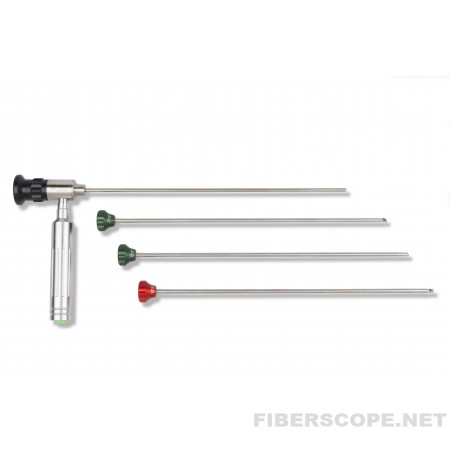 Modular Rigid Borescope System with swivel lenses
Company: Medit Inc
Contact: salesteam@meditinc.com
Address1: 96 Sherbrook St.
City: Winnipeg
State: Manitoba
Country: Canada
Phone: 18776132210
Medit's line of rigid borescope with interchangeable
objectives is a modular borecope system with many applications
in changing industrial environments. The lens and German
optics have been designed specifically for critical
inspection, providing the customer with sharp, clear, detailed
images. A built in focus ring allows adjusting to ensure the
clearest image possible. Interchangeable rotating sleeves with
different directison fo view can be connected to the rigid
scope, the snap-lock connection is simple to use.
Patented 360° rotatable objective sleeves offer viewing
directions of 30°, 70° and 90°. This scope also features
stainless steel insertion tube, and the working lengths of the
outer housing of the rigid scopes are watertight. This scope
is compatable with all Medit's image capturing devices.

• German made rod lens optic with maximum image quality Ř 4.4mm (0.175") • 278mm (11") with lens working length • 80° Field of View • Rotatable Objective Sleeves with Viewing Directions of 30°, 70° and 90° • German made rod lens optic with maximum image quality • Focus ring on the eyepiece • Full metal construction