Click to see Submenus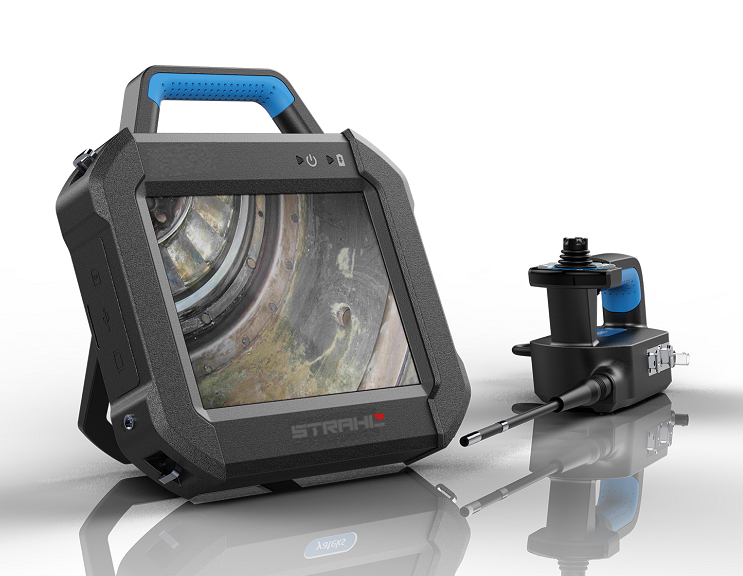 Articulated HD Borescope JT-Alpha
Company: Fiberscope.net by MEDIT
Contact: Oleg Zuev
Address1: 96 Sherbrook str
City: Winnipeg
State: Manitoba
Country: CANADA
Phone: 1-877-613-2210
JT-Alpha borescope is a compact, portable, versatile device for different applications in remote imaging that combines high performance with outstanding affordability. These light, hand-held tools with exceptional viewing characteristics are irreplaceable for inspecting openings with narrow diameters or areas with limited access, such as hydraulic parts, engine guides, spark holes, etc.
Due to its ergonomic, pistol-like design, JT-Alpha offers intuitive one-handed operation, which is especially handy if the operator has to work in confined spaces. All the functions on the menu can be reached by just few pushes of the buttons, while joystick-controlled probe navigation makes it easy to articulate the rigid end in 4 directions and capture images.
The camera is equipped with super intense cold light LED lights and HD CMOS image sensor, delivering clear, vivid, informative inspection footage.
JT-Alpha comes with rugged tungsten braided probes that are water-, oil-, and wear-proof and can withstand challenging inspection environments without compromising high image quality. Choose from different probe diameters and lengths to find one that matches your specific inspection requirements.
With this highly efficient viewing device, you will not need to carry around any additional recording equipment or power supplies, as it is battery operated and all inspection images can be viewed right on site on 8" HD Touch Screen LCD Monitor or stored to an SD card for future reference.

Durable Tungsten Braided Insertion Probes. Separate Joystick Control Handle. 4-way Electronic Articulation with Auto Reset. High-Intensity LEDs. 8" HD Touch Screen LCD Monitor. "One Touch" File Capture. Color Image Sensor with 720,000pix Resolution. Narrow 6.5mm (0.25 inch) Probe Diameter. Length of probes: 1.5m (4.9') – 3.0m (9.8') Battery Powered Operation for Portable Use Image Storage Formats: Still images (JPEG/PNG), video (AVI) Insertion Probe is Water Proof (IP67)