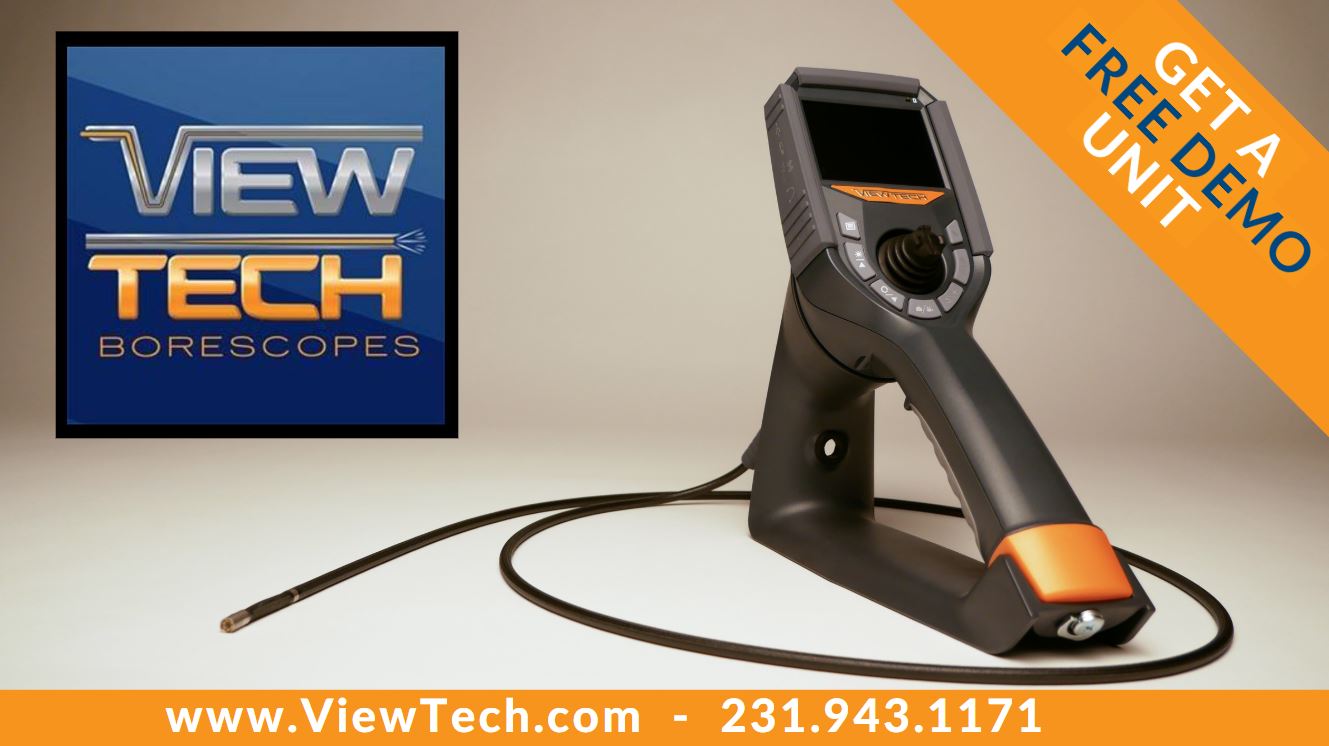 Company: RF System Lab
Phone: (855) 787-6061
The VJ-Advance (VJ-ADV) delivers all the features you would expect in a high-end video borescope, designed at a price that is easy to afford.

Now available with an ultra-thin 2.8mm diameter insertion tube. The VJ-ADV, from RF System Lab, is ideally suited to accessing the smallest areas you need to inspect. No other company offers a smaller, full featured, video borescope with 4-way articulation.

Now you can test drive the VJ-ADV articulating video borescope for free with our no obligation demo program!
• 4-Way Joystick Articulation • Pistol Grip Design • Built-In 3.5" LCD Monitor • 2.8mm, 3.9mm, or 6.9mm Diameter • Image, Video, and Audio Capture • Variable LED Illumination • Removable Micro SD Card • USB Connectivity • Lengths Range From 1.0 To 5.0 Meters • And Much More For Less!
• One Hand Control • Ergonomic Pistol Grip • Trigger Button Image Capture (JPEG) • Thumb Button Video Capture (AVI) • Thumb Button Brightness Control • Locate Foreign Objects • Record Inspections For Future Reference • Do Inspections Without Having To Dismantle • Portable Design Use Virtually Anywhere • Save Time On Expensive Teardowns • Fraction Of The Cost With Most Features Of The Most Expensive Brands