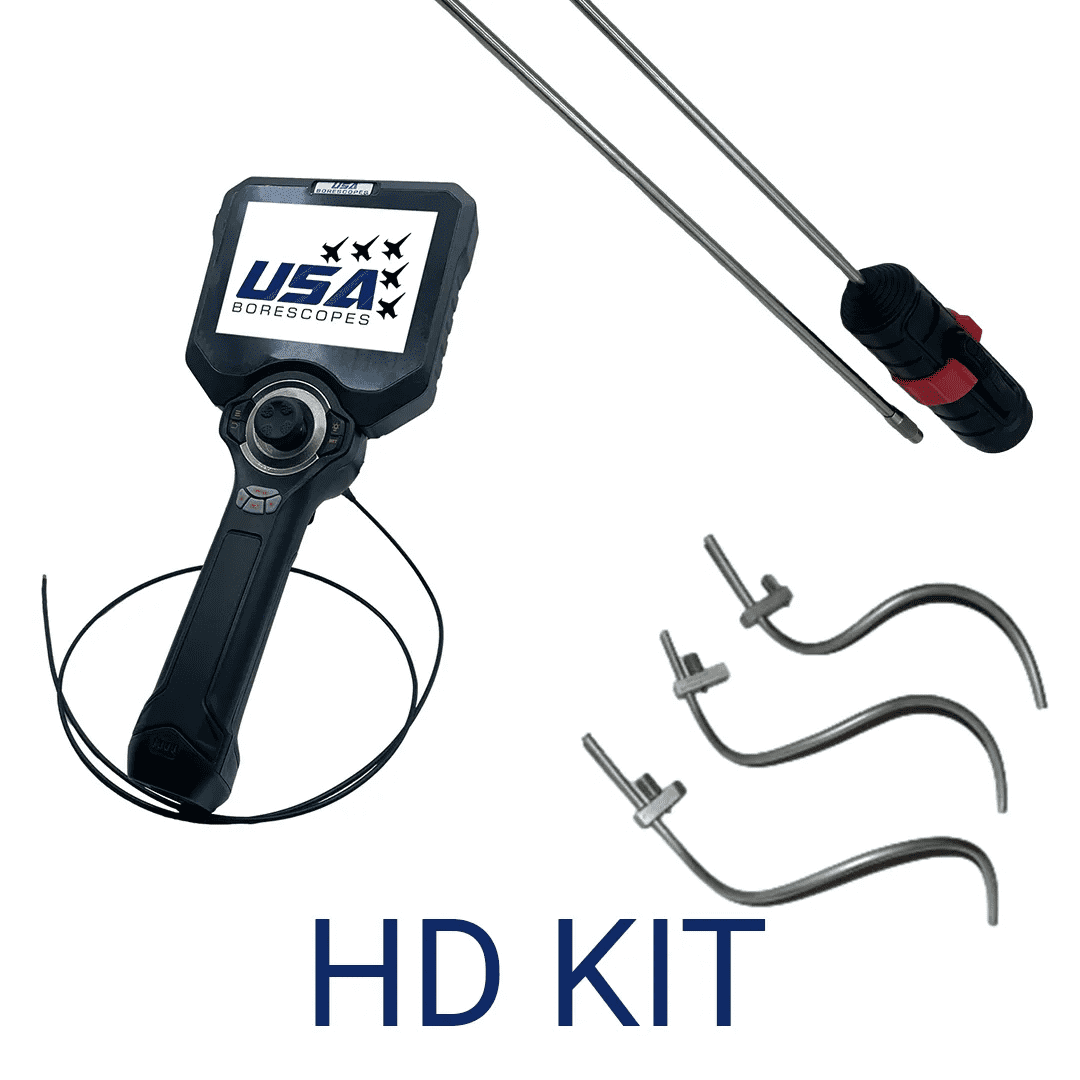 Company: USA Borescope
Contact: Bill French
Address1: 2055 Bearden Road
City: Clarksville
State: TN
Country: USA
Phone: 931-362-3304
Complete PT-6 Inspection kit. Includes a 4mm Portable Videoscope, your choice of guide tube (200, 400 or 600 series and rigid sleeve with gripper all compactly stored in a heavy duty storage case.
4mm Portable Videscope with: 4mm diameter, 1.3 meters of working length, Tungsten sheathing, 2-way articulation, high resolution CMOS image sensor, adjustable LED lighting, color screen with image capture and video recording.
The compact kit makes your inspections easier to perform and easier to travel with.