The NDT.org Product and Service Directory is a nondestructive testing and inspection product showcase viewed by thousands of NDT professionals every day, and will give your company qualified leads for inspection products and services.
Looking for used equipment? Click here to go to the classifieds.
Mark 4 Tank Floor Scanner from MFE Enterprises
The Mark IV takes the precision, reliability, and durability of its predecessors to another level with upgraded, user-friendly software and a lightweight build. Its slim design boasts an unprecedented weight of only 65 lb. The convenience of using the new Mark IV will be outweighed only by the ...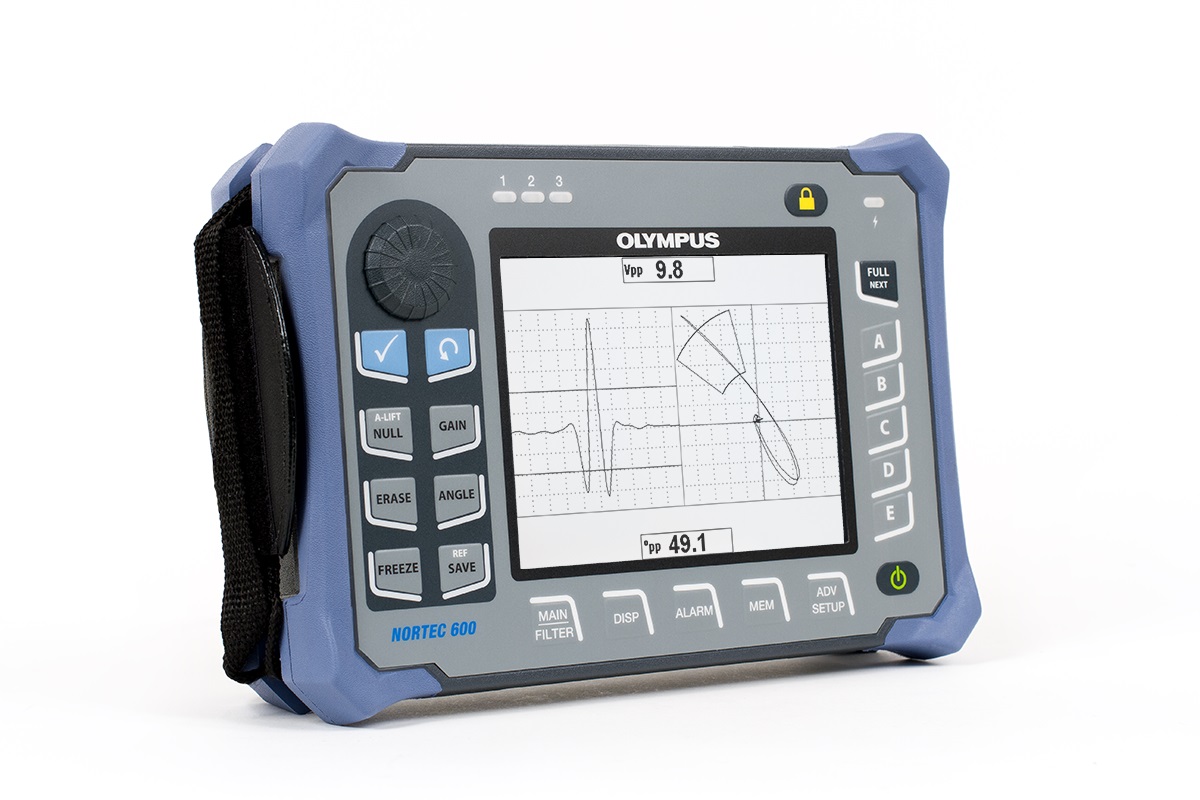 NORTEC® 600 Eddy Current Flaw Detector from Olympus Scientific Solutions
Durable with a vivid 5.7-inch VGA display and true full-screen mode, the NORTEC 600 flaw detector is capable of producing highly visible and contrasting eddy current signals in any lighting condition. The instrument's redesigned interface utilizes intuitive, knob-operated navigation combined with...
MultiScan MS5800™ Tube Inspection System from Olympus Scientific Solutions
The MultiScan MS5800 inspection system offers eddy current, magnetic flux leakage, remote field, and IRIS ultrasound technologies. Optimized for different applications, the MS5800 system's inspection technology offers the following features: Eddy current testing is a noncontact method used to ins...
OmniScan® MX ECA/ECT Flaw Detector from Olympus Scientific Solutions
The OmniScan® MX flaw detector is a field-proven, reliable instrument that is built to withstand harsh and demanding inspection conditions. Compact and lightweight, the instrument is battery powered for up to 6 hours of manual or semi-automated inspection time. The flaw detector's 8.4-in. (213 mm...
Floormap3D from Eddyfi Technologies
The Silverwing Floormap3D with STARS technology is the highest performance Magnetic Flux Leakage (MFL) storage tank inspection system on the market today. Building on the best selling FloormapVS2i, Eddyfi Technologies has developed surface topology measurement of tank floors using air-gap relu...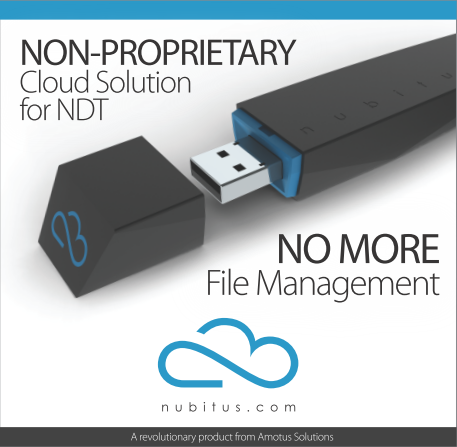 Nubitus Cloud Key from Amotus Solutions
Reduce your manpower cost - the shortest path from your NDT equipment to the cloud. Nubitus is an ideal way to manage and transfer your data to your secured data servers, cloud solutions, or simply by e-mail. Nubitus acts as a simple USB storage device; it automatically transmits files to ...
Workpad NDT Cloud from Workpad LLC
Workpad, built for NDT, provides easy and secure cloud sharing of large videos, files, and images. Upload videos or images from any device, and they are automatically converted into streaming format so anyone can easily stream high resolution video to their desktop, mobile, or tablet. Hosted in US, ...
NDT References Standard from Standard NDT iN.c
Standard NDT Inc. provides reference standard manufacturing services. All standards are in accordance with Boeing and Airbus Specifications as well as many others. Services provided are inspected and approved by our quality program and highly trained staff. In house EDM Machining: We can verify E...