The NDT.org Product and Service Directory is a nondestructive testing and inspection product showcase viewed by thousands of NDT professionals every day, and will give your company qualified leads for inspection products and services.
Looking for used equipment? Click here to go to the classifieds.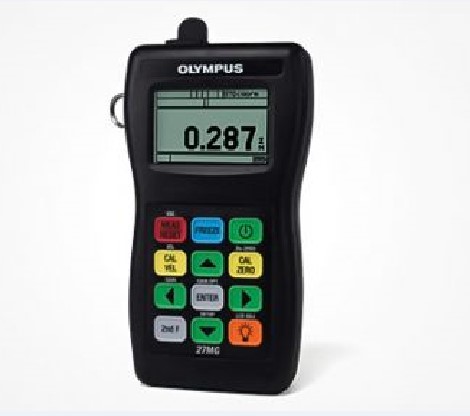 27MG Ultrasonic Thickness Gage from Olympus IMS
The Olympus 27MG ultrasonic thickness gage is an affordable solution to make accurate measurements from one side on internally corroded or eroded metal pipes, tanks, and other equipment. Weighing only 12 oz. (340 g), the 27MG thickness gage is ergonomically designed for easy one-hand operation. Desp...
Magna-Mike® 8600 Thickness Gage from Olympus IMS
The Magna-Mike 8600 portable thickness gage uses a simple magnetic method to make reliable and repeatable measurements on nonferrous materials. Using the Magna-Mike 8600 thickness gage is simple—measurements are recorded when the gage's magnetic probe is held or scanned on one side of the test mater...
38DL PLUS® Ultrasonic Thickness Gage from Olympus IMS
Ideally suited for most ultrasonic thickness applications, the 38DL PLUS® thickness gage is fully compatible with our full line of dual and single element transducers. Designed for versatility, the 38DL PLUS thickness gage can be used to measure wall thinning in internally corroded pipes with dual e...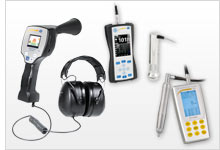 Ultrasonic Testing Equipment from PCE Instruments / PCE Americas Inc.
Whether you're testing metal, glass, plastic or another homogeneous material, PCE Instruments has a user-friendly and budget-friendly solution for your ultrasonic testing needs....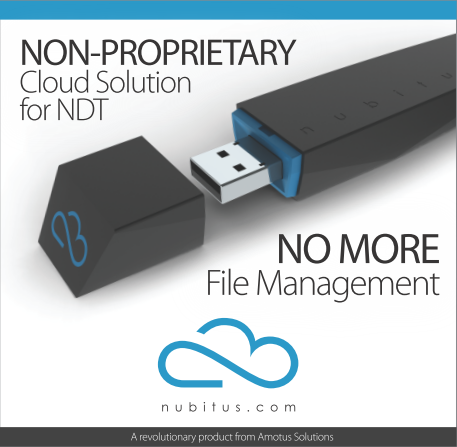 Nubitus Cloud Key from Amotus Solutions
Reduce your manpower cost - the shortest path from your NDT equipment to the cloud. Nubitus is an ideal way to manage and transfer your data to your secured data servers, cloud solutions, or simply by e-mail. Nubitus acts as a simple USB storage device; it automatically transmits files to ...
MagnaMike 8600 from Olympus
Magna-Mike 8600 The Magna-Mike® 8600 is a portable thickness gage that uses a simple magnetic method to make reliable and repeatable measurements on nonferrous materials. Operation of the Magna-Mike is very simple. Measurements are made when its magnetic probe is held or scanned on one side o...
Positector 200 from Defalsko
The PosiTector 200 non-destructively measures a wide variety of applications using proven ultrasound technology. Measures coating thickness over wood, concrete, plastics, composites, metals and more. Advanced models measure up to 3 individual layer thicknesses in a multi-layer system and featu...
45MG Ultrasonic Thickness Gage from Olympus NDT
The 45MG is an advanced ultrasonic thickness gage packed with standard measurement features and software options. This unique instrument is compatible with the complete range of Olympus dual element and single element thickness gage transducers, making this innovative instrument an all- in-on...
ISONIC utPod from Sonotron NDT
The Swiss Army knife of UT Personal 400 g pack of advanced technology comprising: Top Performance Flaw Detector All-Functional A-Scan Thickness Gauge Simple Corrosion Gauge Comprehensive Data Logger Fully USB Controllable Miniature dimensions and lightest weight ever ISONIC utPod deli...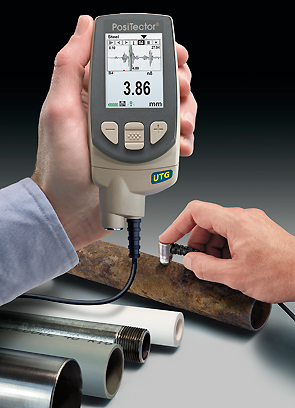 PosiTector UTG from DeFelsko
The NEW PosiTector UTG is ideal for measuring the wall thickness of materials such as steel, plastic and more. Thru-Paint models measure the metal thickness of a painted structure without having to remove the coating. Exciting Changes 4 models - Choose from Standard or Advanced features wi...