Click to see Submenus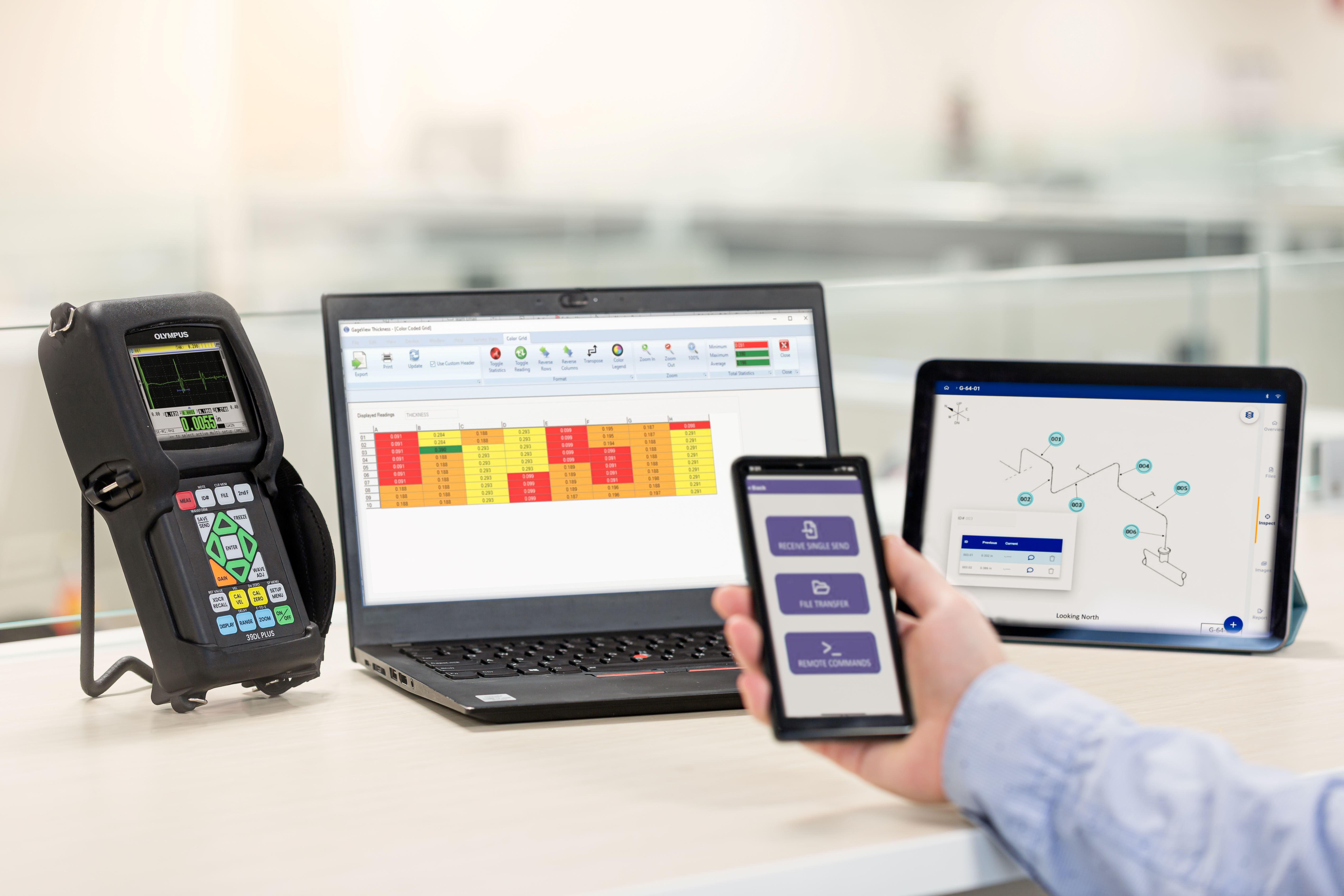 38DL PLUSŪ Ultrasonic Thickness Gage
Company: Olympus IMS
Ideally suited for most ultrasonic thickness applications, the 38DL PLUSŪ thickness gage is fully compatible with our full line of dual and single element transducers. Designed for versatility, the 38DL PLUS thickness gage can be used to measure wall thinning in internally corroded pipes with dual element transducers or make precise thickness measurements of thick or multilayer materials with single element transducers.

The 38DL PLUS thickness gage has a variety of powerful and easy-to-use features. THRU-COATŪ technology enables the thickness gage to simultaneously display the thickness of the coating as well as the true metal thickness, using a single back wall echo. A multilayer software option is available for measuring up to four layers simultaneously. The instrument can also provide thickness, velocity, and time-of-flight measurements.

The 38DL PLUS thickness gage is built for portability and functionality in tough environments. Weighing only 0.814 kg (1.8 lb), the instrument is IP67 rated to withstand the rigors of wet and dusty environments. The color transflective VGA display provides excellent readability, even in direct sunlight. The ergonomic design enables users to operate the keypad with either the left or right hand.