Click to see Submenus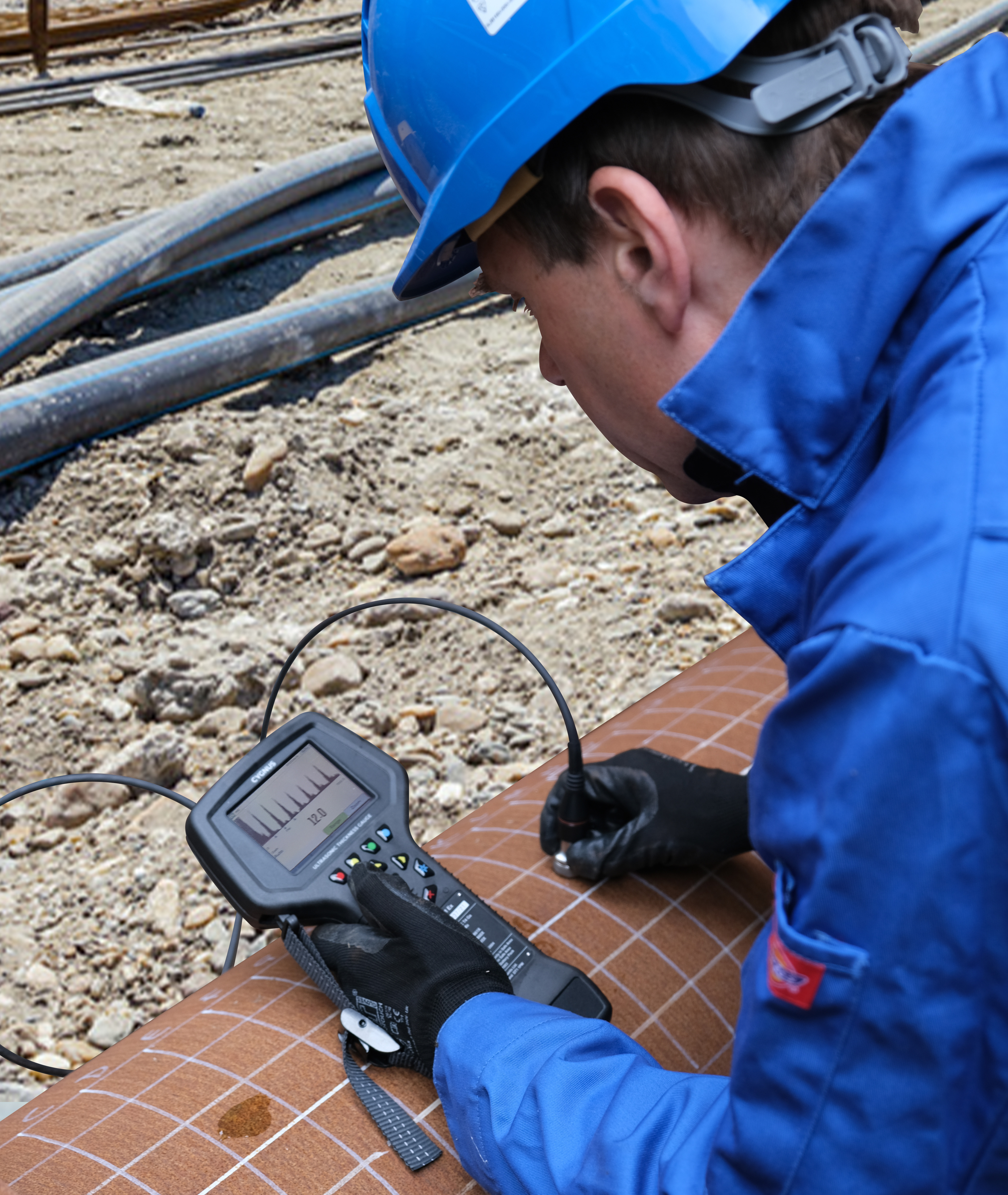 Intrinsically Safe Ultrasonic Thickness Gage
Company: Cygnus Instruments Inc
Country: United States
Phone: +1 (410) 267 9771
ATEX / CSA CERTIFIED INTRINSICALLY SAFE ULTRASONIC THICKNESS GAGE - CYGNUS 1 INTRINSICALLY SAFE MULTIPLE-ECHO ULTRASONIC THICKNESS GAGE

The Cygnus 1 Intrinsically Safe Multiple-Echo Ultrasonic Thickness Gage is the worlds only reliable and simple-to-use thickness gage that has been certified intrinsically safe to the highest possible ATEX rating, making it the number 1 choice for all engineers working within potentially explosive environments.

ATEX / CSA CERTIFIED: Certified Intrinsically Safe to: ATEX Marking Group I & Group II; CSA Class 1 Group A, B, C & D Division 1; IECEx Ex ia IIC T2/T3/T6 Ga, Ex ia I Ma. For use in Zone 0, Zone 1 hazardous areas and approved for use in mines.

EFFICIENT: No requirement for a hot work permit or plant shutdown necessary.

EASY TO USE: Extremely user-friendly with self verification of the measurements to ensure accuracy and a bright LED display with polarized filter.

ACCURATE: Uses the trusted Cygnus multiple-echo technique for accurate and reliable measurements through coatings.

RUGGED: IPX5 and IPX7 rated, making the heavy duty sealed unit highly water, dirt and dust resistant. Rugged, durable and shock proof construction.

GUARANTEED: All Cygnus thickness gages come with a 3 year warranty.

The Cygnus 1 is ideal for applications such as: chemical plants; dry, dusty environments where ignition could occur; fuel depots; grain processing plants; LPG vessels; oil and gas production facilities such as pipelines and offshore platforms; petroleum, chemical storage tanks; processing vessels; road transport tankers carrying potentially explosive contents; structures and facilities in mines.