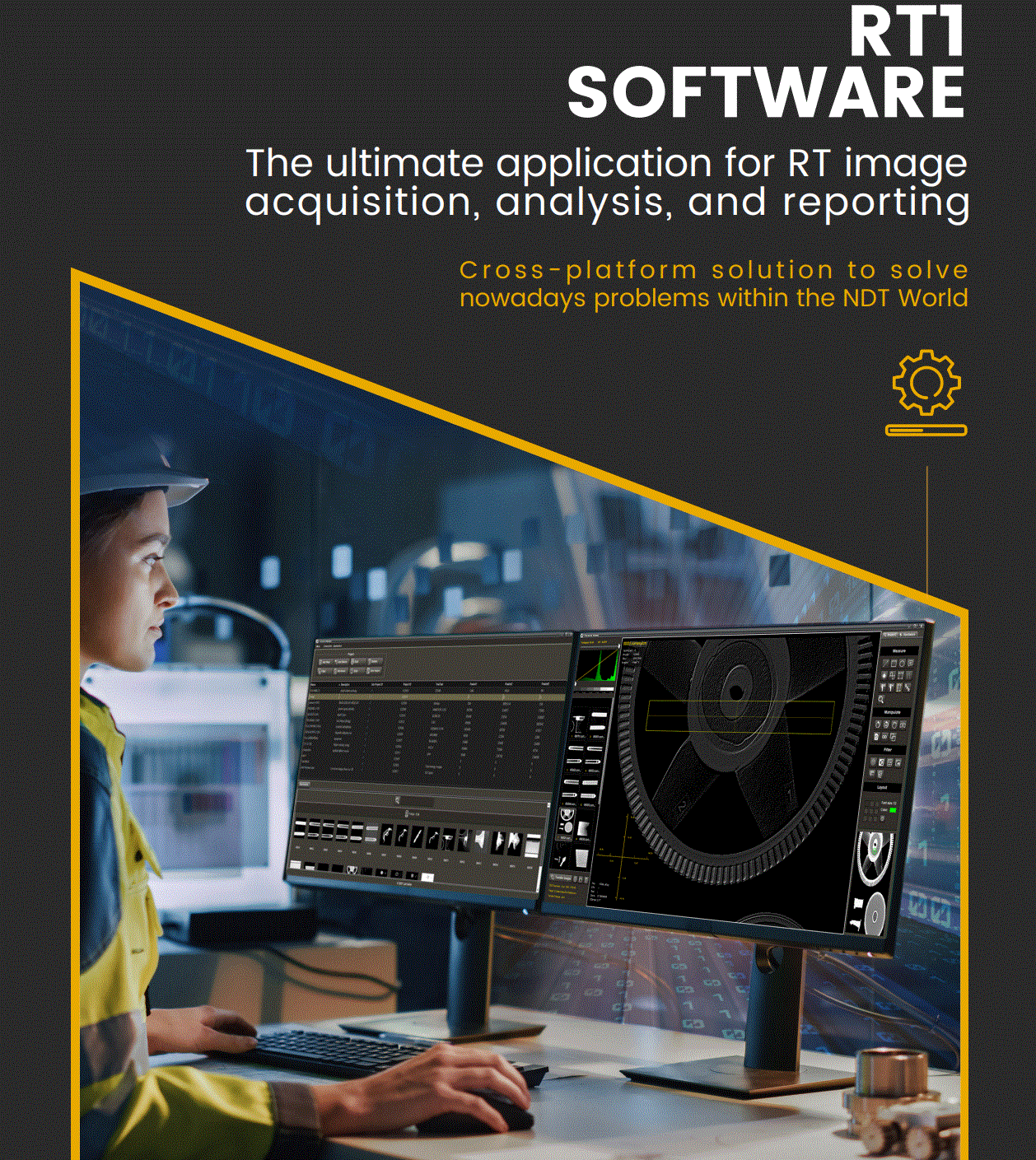 Company: PACSESS Ltd.
Contact: Torsten Winterfeldt
Address1: Julius-Bamberger-Str.4
City: Bremen
Country: Deutschland
Phone: +49 421 430660
Fax: +49 421 4306626
RT1 is the newest development of PACSESS.
It was never easier and more reliable to handle x-ray images from film digitizers, CR- or DR-systems.
With its modular approach images can be acquired easily directly from integrated hardware and x-ray images can be imported directly into RT1. With its reliable and accurate measurement tools all needed applications can be done with high accuracy. Annotations can be integrated directly into the correspondent inspection reports and all other relevant documentations can easily be added to the objects.
The hierarchical database approach makes it possible, that asset owners and manufacturers as well as inspection service providers will get a full and


All relevant data are stored on your local servers, this could be a secure public or a private cloud solution. You, as the owner of the NDT image and report data has the opportunity to invite persons and/or groups with which you want to share your original data. This will help especially when the first part of an inspection has to be done on-site and later the f.e. Level III inspector has to sign the prepared report(s). With AcuScreen NDT Exchange it is possible to generate the images, make the first report proposal on-site, save everything locally and than share only these specific images and report(s) with the Level III inspector. The receiver will get directly access to the shared data, can analyse it, comment on it or can directly generate a signed report.
> Our customers like how easy it is to work with RT1 > 100% DICONDE compliant > Reliable & accurate measurements > No software installation on the receiver side is needed > Receiver can use every web browser and it does not matter if she/he is using an iOS-, Android- or Windows device. The easiest, fastest and smartest way to acquire, measure, archive and share original NDT-images, NDT-reports and other relevant inspection and documentation data (like WPS and Welding Documentation).