Click to see Submenus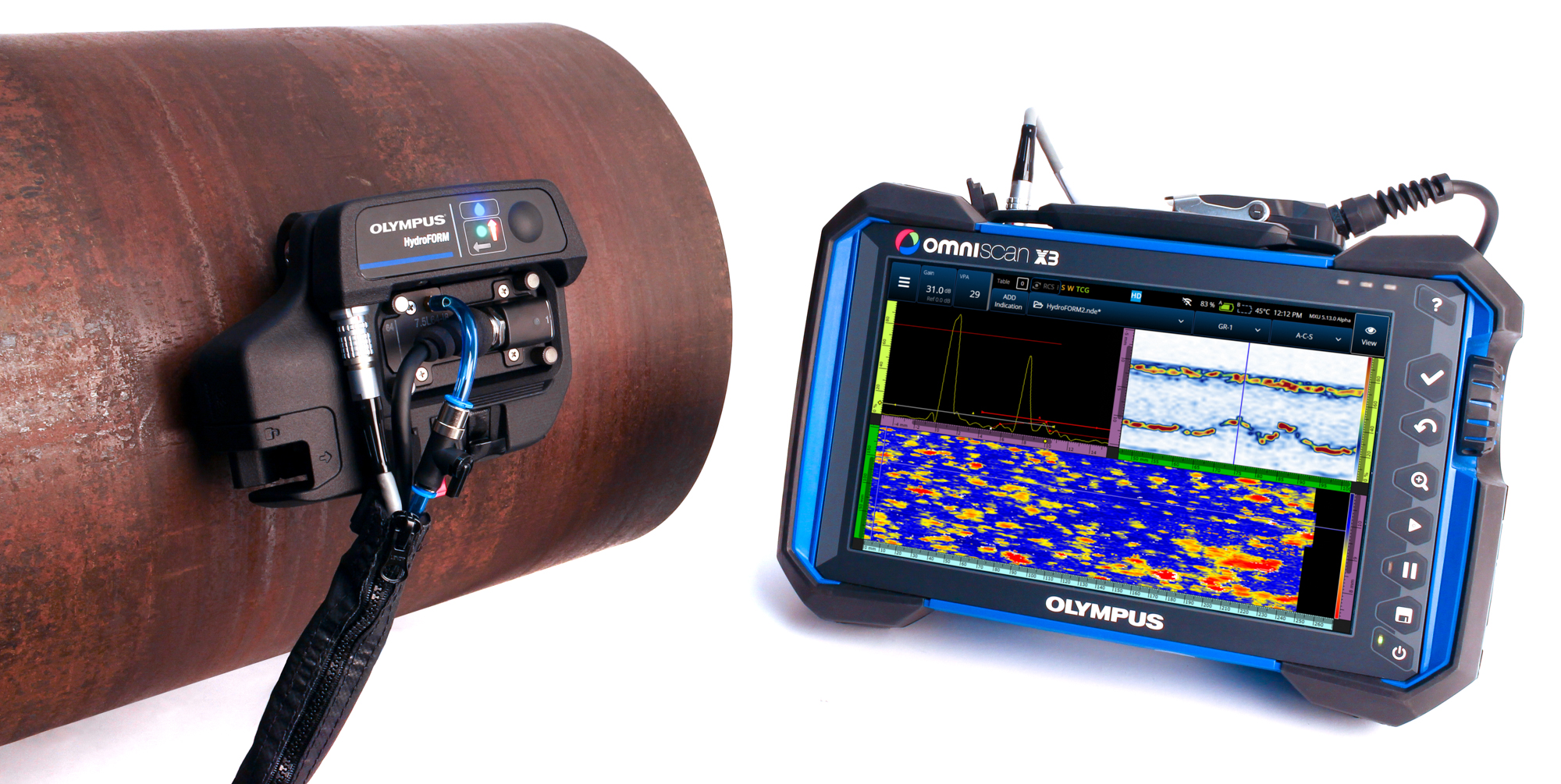 Company: Evident
NDT industrial scanners can be used across a wide range of industrial applications to improve speed, data quality, and the probability of detection (POD). We offer industrial scanners with one or two axes (XY) in both motorized and semiautomated (manual) versions. Our weld inspection scanners can hold multiple probes, enabling multi-technology inspection with an improved POD.

Our corrosion inspection scanners are used on pipes or flat surfaces in conjunction with the HydroFORM™ scanner, flexible phased array probes, or Dual Linear Array™ probes, while our aerospace scanners are made to hold onto composite surfaces. To complete your inspection solution, Evident offers many phased array probe and wedge models as well as accessories, such as pulser-receiver preamps, adaptors, and water pumps.

Weld Inspection Scanners
Evident has a wide range of scanners to address fabrication or maintenance weld inspections needs. We have solutions for small pipes up to flat plates with the capacity to hold multiple probes for complete weld volume coverage. Whether you choose a motorized or manual option, our scanners offer versatility, dependability, and repeatability.

Corrosion Inspection Scanners
Corrosion mapping is a highly demanding application that requires the capability to precisely encode the probe's position in up to two axes. The scanners can be mounted on pipes and flat surfaces and are easy to use for fast detection of defects from manufacturing-induced lamination to in-service wall thickness reduction.

Aerospace/Wind Blade Inspection Scanners
Inspecting large areas with fast C-scan acquisition is a critical feature for the aerospace industry. Scanners with suction cups are well suited to holding onto composite surfaces, so you can perform mapping with up to two precise encoded axes.

Scanner Accessories
From couplant feed units to pulsers and preamplifiers, Evident offers multiple accessories to help improve data quality as well as the repeatability of inspections.