Click to see Submenus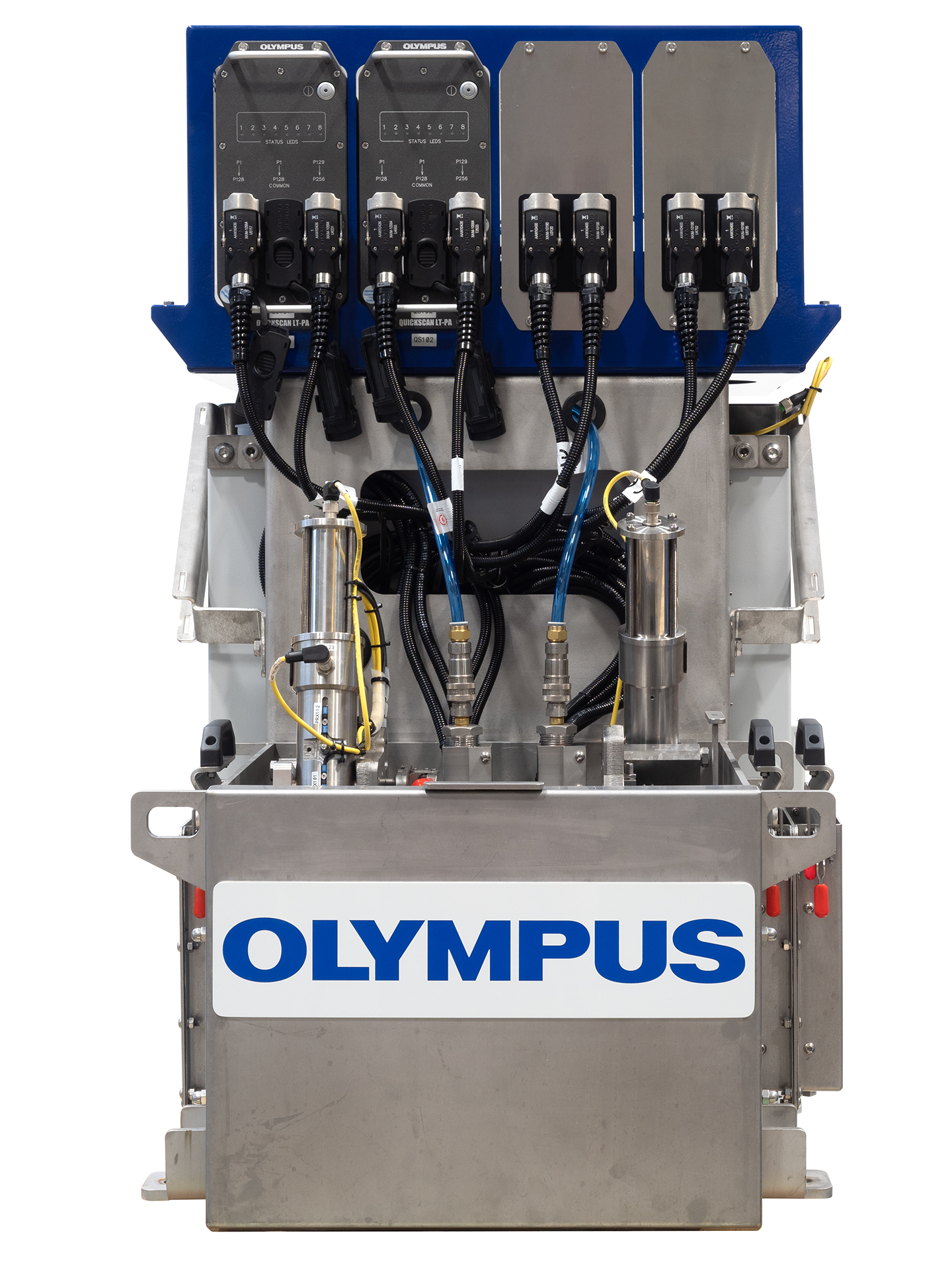 Automated Inspection Systems
Company: Evident
Evident designs and delivers automated inspection systems that meet the most challenging needs.
Our systems utilize phased array and eddy current array to inspect the full volume and surface of various products and profiles in many manufacturing industries, such as metal, aerospace, transportation, power generation, and oil & gas.

We introduced inspection systems with ultrasonic phased array technology in the early 2000s and have since delivered more than 100 systems worldwide.

Benefits of Evident automated inspection systems:

All fields of expertise coordinated under the same roof
Exceptional quality from a recognized brand
Durable, scalable, and reliable solutions
Ease of operation with minimum operator skill dependency
High throughput


Bar Inspection Solutions
Bar inspection system using ultrasonic phased array, eddy current array, and X-ray fluorescence spectroscopy technologies.

Tube Inspection Solutions
Seamless and welded tube inspection system using ultrasonic phased array and X-ray fluorescence spectroscopy technologies.

Wheel Inspection Solutions
The Wheel Inspection Systemís phased array probes inspect the rim, from the tread and one face, in addition to the hub from both sides in less than one minute.

Friction Stir Weld (FSW) Solutions
The friction stir weld (FSW) inspection system incorporates unique robotics and ultrasonic phased array technology to reliably detect FSW defects at multiple orientations.

Systems Instrumentation
Evident industrial instruments include high-performance acquisition units that are used in our integrated inspection systems as well as by third-party integrators all over the world.