The NDT.org Product and Service Directory is a nondestructive testing and inspection product showcase viewed by thousands of NDT professionals every day, and will give your company qualified leads for inspection products and services.
Looking for used equipment? Click here to go to the classifieds.
GE Inspection USM Go from GE Sensing & Inspection
GE Launches Light Weight Ultrasonic Flaw Detector for Harsh Environments The USM Go is the most portable flaw detector from GE for use in the oil & gas, power, aerospace and automotive industries Weighing only 2.2 pounds, the USM Go is the lightest and most portable ultrasonic flaw detector ...
OmniScan SX from Olympus
Olympus is proud to introduce the OmniScan® SX, a flaw detector that benefits from more than 20 years of phased array experience and shares the OmniScan DNA. For improved ease of use, the OmniScan SX features a new streamlined software interface displayed on an 8.4 in. (21.3 cm) touch screen. ...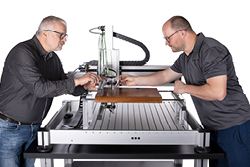 SONOAIR® R&D from SONOTEC GmbH
Advantages of air-coupled UT with SONOAIR® In contrast to conventional testing, no liquid coupling and no direct contact with the test object is required. Air-coupled ultrasound is not a new technology. It was primarily used in the aerospace industry in the 1970s. However, the possibilities ...
GaGe EON Express from Vitrek - GaGe Brand High-Speed Data Acquisition
The GaGe EON Express CompuScope PCIe Gen3 digitizer board features unprecedented speed and resolution in a 6 GS/s streaming digitizer with 1.75 GHz bandwidth and PCIe data streaming rates up to 6 GB/s. Onboard digitizer sample memory is expandable up to 8 GB and the EON Express supports FPGA base...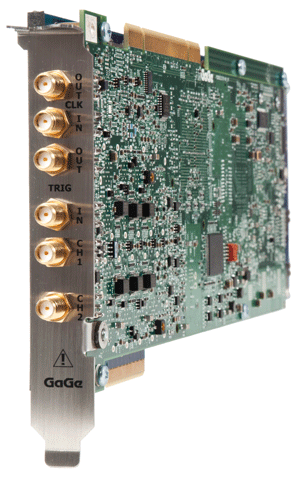 GaGe CobraMax Express from Vitrek
The GaGe CobraMax Express CompuScope PCIe digitizer board features 8-bit resolution with sampling rates up to 4.0 GS/s with true Effective Number of Bits (ENOB) of 7.6-bits with 10 MHz input. Onboard digitizer sample memory is expandable up to 16 GS and up to 8 CobraMax Express digitizers can be ...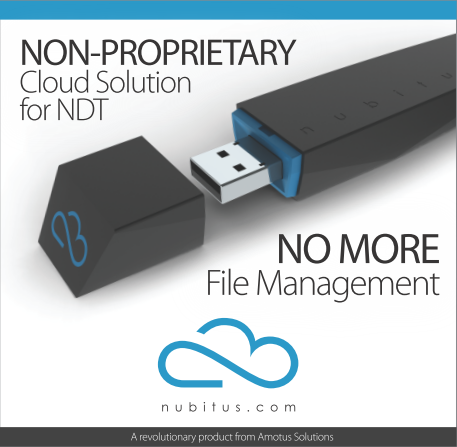 Nubitus Cloud Key from Amotus Solutions
Reduce your manpower cost - the shortest path from your NDT equipment to the cloud. Nubitus is an ideal way to manage and transfer your data to your secured data servers, cloud solutions, or simply by e-mail. Nubitus acts as a simple USB storage device; it automatically transmits files to ...
PragmaPro from PRAGMA
PRAGMA is proud to introduce the new PragmaPro instrument platform. It boasts a 9-inch ultra-bright display with multi-touch capability, a 1 GHz quad-core processor, two hot-swap batteries for up to 12 hours of operations, four USB connectors, Gigabit Ethernet, WiFi and many other latest technologi...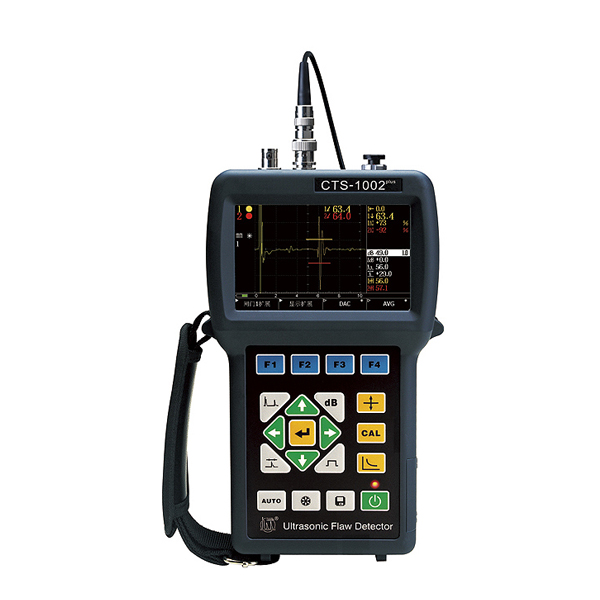 Handy Ultrasonic Flaw Detector CTS-1002plus from Guangdong Goworld Co., Ltd.
Now the Goworld's former Handy CTS-1000 Series has unified into one model CTS-1002plus for the international market. It is upgraded with the following features: 1. Curved Surface Consideration 2. DGS curve 3. RF Display Mode 4. R-Scan (1 hours available time) 5. Envelope (highest echo tra...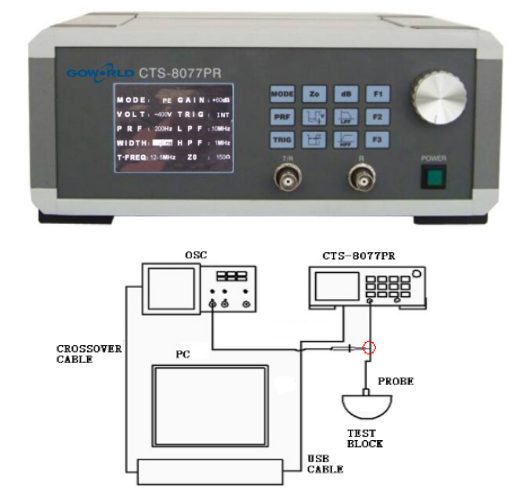 CTS-8077PR UT Pulser Receiver from Goworld
CTS-8077PR is a UT pulser-receiver designed to assist a digital oscilloscope in serving the function of assessing the acoustic properties of ultrasonic probes and that of working out their performance indexes, by the technique of square wave drive and LP/HP wave filtration. It can also be applied in...
SONOWALL 70 from SONOTEC Ultraschallsensorik Halle GmbH
The powerful SONOWALL 70 is perfect for a wide range of ultrasonic wall thickness measurement applications including standard testing of metals, glass and ceramics. In high penetration mode high attenuating materials and structures become possible to measure such as composites, plastics, rubber, fib...