The NDT.org Product and Service Directory is a nondestructive testing and inspection product showcase viewed by thousands of NDT professionals every day, and will give your company qualified leads for inspection products and services.
Looking for used equipment? Click here to go to the classifieds.
ISONIC utPod from Sonotron NDT
The Swiss Army knife of UT Personal 400 g pack of advanced technology comprising: Top Performance Flaw Detector All-Functional A-Scan Thickness Gauge Simple Corrosion Gauge Comprehensive Data Logger Fully USB Controllable Miniature dimensions and lightest weight ever ISONIC utPod deli...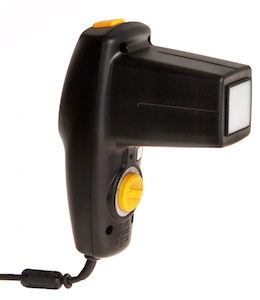 DolphiCam Ultrasound Camera System from DolphiTech
DolphiCam is a family of mobile and ergonomic ultrasound camera systems designed for NDT inspection of CFRP (Carbon Fiber Reinforced Plastics). A unique dry and wet matrix transducer technology with high performance signaling electronics creates high-resolution 2D and 3D images of suspected...
GUF500 Ultrasonic Flaw Detector from Time Group USA LLC
The GUF500 is an advanced model developed by engineers in the field with automated calibration and automated gain. ★DAC、AVG、TCG、B scan、AWS ★High-speed capture and very low noise ★Solid metal housing for durability ★High contrast viewing of t...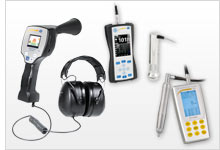 Ultrasonic Testing Equipment from PCE Americas Inc
Whether you're testing metal, glass, plastic or another homogeneous material, PCE Instruments has a user-friendly and budget-friendly solution for your ultrasonic testing needs....
Workpad NDT Cloud from Workpad LLC
Workpad, built for NDT, provides easy and secure cloud sharing of large videos, files, and images. Upload videos or images from any device, and they are automatically converted into streaming format so anyone can easily stream high resolution video to their desktop, mobile, or tablet. Hosted in US, ...
NDT References Standard from Standard NDT iN.c
Standard NDT Inc. provides reference standard manufacturing services. All standards are in accordance with Boeing and Airbus Specifications as well as many others. Services provided are inspected and approved by our quality program and highly trained staff. In house EDM Machining: We can verify E...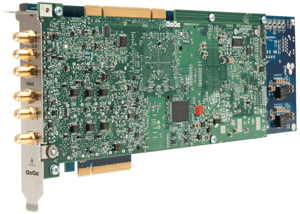 GaGe Cobra Express with eXpert Ultrasonic NDT Position Encoder Firmware from Vitrek - GaGe Brand High-Speed Data Acquisition
eXpert FPGA DSP: Ultrasonic NDT Position Encoder Most ultrasonic nondestructive inspection systems are equipped with one or more position encoders, which accurately measure the position or angle of a scanning ultrasonic transducer or sample. Although position encoders may operate with general ...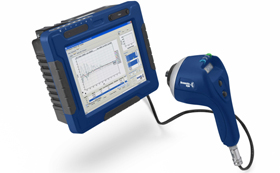 Dolphin 3G from AcousticEye
AcousticEye's breakthrough, non-invasive solution for today's hard-to-inspect tubes up to 4" inner diameter enables ultra-fast, accurate inspection of boilers, Fin Fans and other heat exchangers regardless of tube shape or material. Featuring patented Acoustic Pulse Reflectometry (APR) techno...
Olympus EPOCH 1000 from Olympus
The EPOCH 1000 Series Digital Ultrasonic Flaw Detectors combines the highest level of performance for conventional portable flaw detection with the power of phased array imaging. The EPOCH 1000, 1000iR and 1000i feature a new horizontal case style with full VGA display, knob and navigation arrows fo...