The NDT.org Product and Service Directory is a nondestructive testing and inspection product showcase viewed by thousands of NDT professionals every day, and will give your company qualified leads for inspection products and services.
Looking for used equipment? Click here to go to the classifieds.
GE Inspection USM Go from GE Sensing & Inspection
GE Launches Light Weight Ultrasonic Flaw Detector for Harsh Environments The USM Go is the most portable flaw detector from GE for use in the oil & gas, power, aerospace and automotive industries Weighing only 2.2 pounds, the USM Go is the lightest and most portable ultrasonic flaw detector ...
OmniScan SX from Olympus
Olympus is proud to introduce the OmniScan® SX, a flaw detector that benefits from more than 20 years of phased array experience and shares the OmniScan DNA. For improved ease of use, the OmniScan SX features a new streamlined software interface displayed on an 8.4 in. (21.3 cm) touch screen. ...
SONOWALL 70 from SONOTEC Ultraschallsensorik Halle GmbH
The powerful SONOWALL 70 is perfect for a wide range of ultrasonic wall thickness measurement applications including standard testing of metals, glass and ceramics. In high penetration mode high attenuating materials and structures become possible to measure such as composites, plastics, rubber, fib...
Workpad NDT Cloud from Workpad LLC
Workpad, built for NDT, provides easy and secure cloud sharing of large videos, files, and images. Upload videos or images from any device, and they are automatically converted into streaming format so anyone can easily stream high resolution video to their desktop, mobile, or tablet. Hosted in US, ...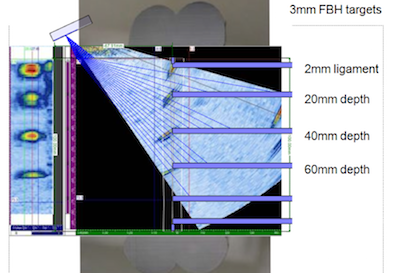 Polymer Dry Couplant Materials from Innovation Polymers
Our focus is on highly effective sound transfer through the development of acoustic-capable polymers. These new polymers enable coupling of the ultrasonic sensor to the material under test and provides a layer to couple, seal or optimize energy transfer. Our mission is to develop and produce high...
DIO1000PA Phased Array Flaw Detector from Starmans Electronics Ltd.
The new advanced DEFECTOBOOK® DIO 1000 PA digital ultrasonic flaw detector is now includes phased array imaging capabilities. It combines all features of conventional ultrasonic with power of phased array. Using the latest generation of electronic components and microprocessors we have brought to...
Mark 4 Tank Floor Scanner from MFE Enterprises
The Mark IV takes the precision, reliability, and durability of its predecessors to another level with upgraded, user-friendly software and a lightweight build. Its slim design boasts an unprecedented weight of only 65 lb. The convenience of using the new Mark IV will be outweighed only by the ...