The NDT.org Product and Service Directory is a nondestructive testing and inspection product showcase viewed by thousands of NDT professionals every day, and will give your company qualified leads for inspection products and services.
Looking for used equipment? Click here to go to the classifieds.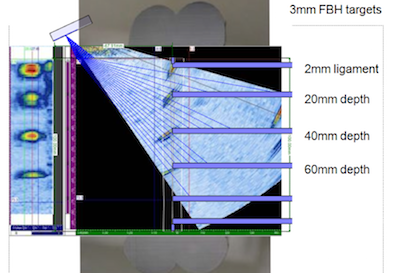 Polymer Dry Couplant Materials from Innovation Polymers
Our focus is on highly effective sound transfer through the development of acoustic-capable polymers. These new polymers enable coupling of the ultrasonic sensor to the material under test and provides a layer to couple, seal or optimize energy transfer. Our mission is to develop and produce high...
DIO1000PA Phased Array Flaw Detector from Starmans Electronics Ltd.
The new advanced DEFECTOBOOK® DIO 1000 PA digital ultrasonic flaw detector is now includes phased array imaging capabilities. It combines all features of conventional ultrasonic with power of phased array. Using the latest generation of electronic components and microprocessors we have brought to...
Mark 4 Tank Floor Scanner from MFE Enterprises
The Mark IV takes the precision, reliability, and durability of its predecessors to another level with upgraded, user-friendly software and a lightweight build. Its slim design boasts an unprecedented weight of only 65 lb. The convenience of using the new Mark IV will be outweighed only by the ...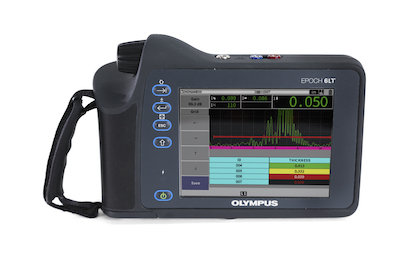 EPOCH 6LT from Olympus Scientific Solutions
The EPOCH 6LT portable ultrasonic flaw detector is optimized for one-handed operation and delivers excellent performance in rope access and high-portability applications. Lightweight with an ergonomic design, the instrument fits securely in a user's hand or can be strapped to their leg with the opti...
PragmaPro from PRAGMA
PRAGMA is proud to introduce the new PragmaPro instrument platform. It boasts a 9-inch ultra-bright display with multi-touch capability, a 1 GHz quad-core processor, two hot-swap batteries for up to 12 hours of operations, four USB connectors, Gigabit Ethernet, WiFi and many other latest technologi...