The NDT.org Product and Service Directory is a nondestructive testing and inspection product showcase viewed by thousands of NDT professionals every day, and will give your company qualified leads for inspection products and services.
Looking for used equipment? Click here to go to the classifieds.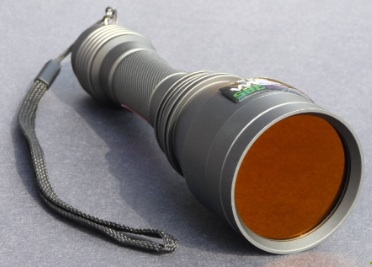 Hoplite365 from Higher Orbit Products, Inc.
This is the Hoplite365, the brightest, single-die, LED, ultraviolet flashlight available. With two models designed specifically for the demands of non- destructive testing, the Hoplite365 takes fluorescent penetrant inspection (FPI) and magnetic particle inspection (MPI) illumination technology...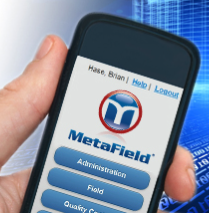 AgilePort from Agile Frameworks
Agile Frameworks provides mobile field information management software systems and associated services for architecture, engineering and construction (AEC) firms. Our goal is to enable clients to experience dramatic improvements in profitability, cash flow and service delivery with a very fast...

IS Networld ® Compliance Services from Blakeman & Associates
Blakeman & Associates is the source in Safety, Environmental, Human Resource, Industrial Hygiene, and * ISNetworld ® training and consulting. Blakeman & Associates has the expertise you will need when facing compliance issues with: (OSHA, MSHA, U.S.DOT, NIOSH, EPA, N.S.C., TWCC, HAZMAT.DOT, *I...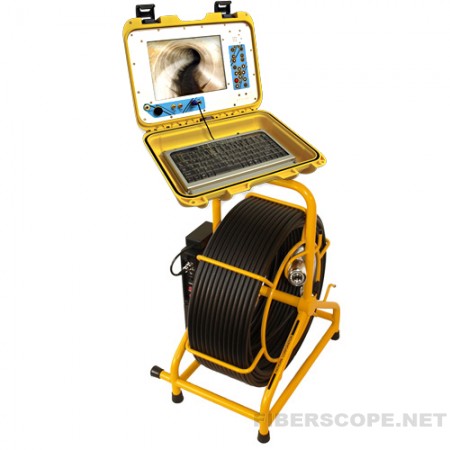 Triton Industrial Pipe Inspection Camera from Fiberscope.net
The Triton heavy duty pipe inspection camera is made up of a mini reel that comes in lengths up to 200ft. This push rod is made with a kevlar braided probe to stand up to rugged industrial use. The probe is 7/8" in diameter, and the built in camera chip and LED lights are protected by a sapp...
Positector 200 from Defalsko
The PosiTector 200 non-destructively measures a wide variety of applications using proven ultrasound technology. Measures coating thickness over wood, concrete, plastics, composites, metals and more. Advanced models measure up to 3 individual layer thicknesses in a multi-layer system and featu...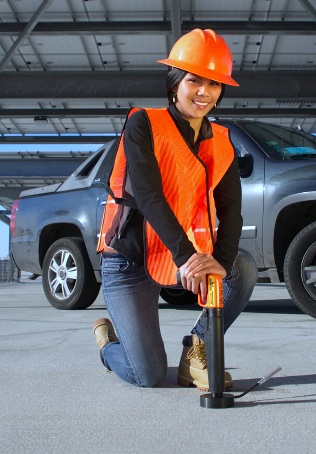 Windsor Probe Test System from James Instruments
For in-place strength testing of normal and high-performance concrete. Applications: Form Removal Structural Analysis Light-weight concrete strength determination Standard concrete strength determination High-strength concrete strength determination High-precision determination ...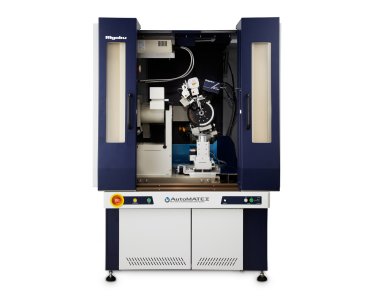 AutoMATE II from Rigaku Corporation
Residual stress may be created during the manufacturing process of a material, or it may accumulate in a structure over many years in operation. In either case, this stress can have a serious negative effect on a product's quality, durability and lifetime. Accurate detection of residual stress...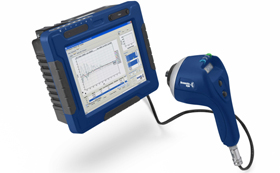 Dolphin 3G from AcousticEye
AcousticEye's breakthrough, non-invasive solution for today's hard-to-inspect tubes up to 4" inner diameter enables ultra-fast, accurate inspection of boilers, Fin Fans and other heat exchangers regardless of tube shape or material. Featuring patented Acoustic Pulse Reflectometry (APR) techno...
Super Thin Semi-Rigid Flexible Borescope from Medit Inc.
This high resolution rigid scope is made with German optics to ensure the best quality image, in bright sharp detail. The probe is protected by a stainless steel sheath, and is water and oil proof. The sheath can be flexed slightly but not bent. The eye piece connects directly to c-mount vide...
Ultra Thing HQ Borescope from Medit Inc
This ultra thin Fiberscope is built with German optics to ensure the highest quality. With a very small diameter of only 0.5mm this scope is built for inspections with extremely small access points. An advanced image bundle containing 3000 densely packed microscopic fibers provide a clean c...