The NDT.org Product and Service Directory is a nondestructive testing and inspection product showcase viewed by thousands of NDT professionals every day, and will give your company qualified leads for inspection products and services.
Looking for used equipment? Click here to go to the classifieds.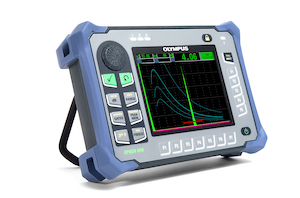 EPOCH® 650 Ultrasonic Flaw Detector from Evident
The EPOCH 650 ultrasonic flaw detector combines conventional flaw detection capabilities with the efficiency of a highly portable, intuitive instrument. The EPOCH 650 flaw detector easy-to navigate menus and direct access keys help make flaw detection fast and efficient. The large, full VGA trans...

NDT Training from American Institute of Nondestructive Testing
A new school has opened its doors in Baxter. The American Institute of Nondestructive Testing focuses on nondestructive testing, which helps assure that structural and mechanical components are functioning in a safe and reliable way. Technicians perform tests to find any sign of weakness. ...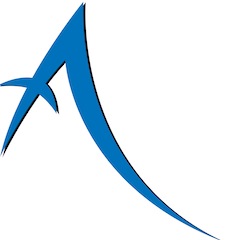 NDT Professional Services from Arcadia Aerospace Industries
AAI's experienced full-time team of engineers and NDT professionals can work with your company to help define NDT requirements, machine design for custom inspection applications and help implement a qualified NDT Program within your facilities. Our team is designed to partner with clients to ...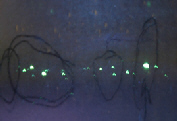 Dye Penetrant and Mag Particle Fluids from Met-L-Chek
Met-L-Chek Company has been a leader in penetrant-inspection technology for over 60 years, manufacturing NDT materials, contributing to specification development, and sharing technical insights through it's popular Penetrant Professor newsletter. Met-L-Chek was incorporated in 1952 by the late ...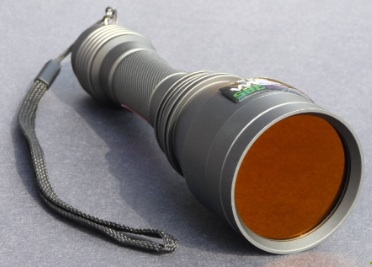 Hoplite365 from Higher Orbit Products, Inc.
This is the Hoplite365, the brightest, single-die, LED, ultraviolet flashlight available. With two models designed specifically for the demands of non- destructive testing, the Hoplite365 takes fluorescent penetrant inspection (FPI) and magnetic particle inspection (MPI) illumination technology...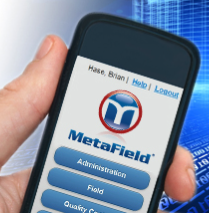 AgilePort from Agile Frameworks
Agile Frameworks provides mobile field information management software systems and associated services for architecture, engineering and construction (AEC) firms. Our goal is to enable clients to experience dramatic improvements in profitability, cash flow and service delivery with a very fast...

IS Networld ® Compliance Services from Blakeman & Associates
Blakeman & Associates is the source in Safety, Environmental, Human Resource, Industrial Hygiene, and * ISNetworld ® training and consulting. Blakeman & Associates has the expertise you will need when facing compliance issues with: (OSHA, MSHA, U.S.DOT, NIOSH, EPA, N.S.C., TWCC, HAZMAT.DOT, *I...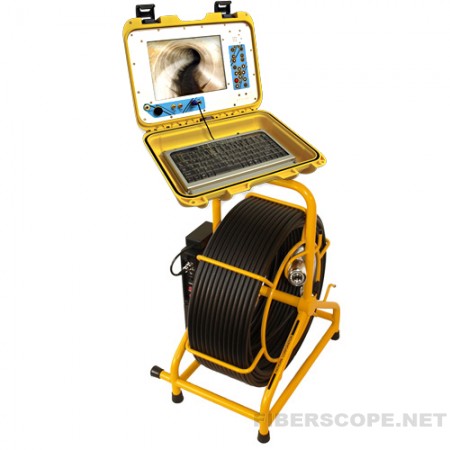 Triton Industrial Pipe Inspection Camera from Fiberscope.net
The Triton heavy duty pipe inspection camera is made up of a mini reel that comes in lengths up to 200ft. This push rod is made with a kevlar braided probe to stand up to rugged industrial use. The probe is 7/8" in diameter, and the built in camera chip and LED lights are protected by a sapp...
Positector 200 from Defalsko
The PosiTector 200 non-destructively measures a wide variety of applications using proven ultrasound technology. Measures coating thickness over wood, concrete, plastics, composites, metals and more. Advanced models measure up to 3 individual layer thicknesses in a multi-layer system and featu...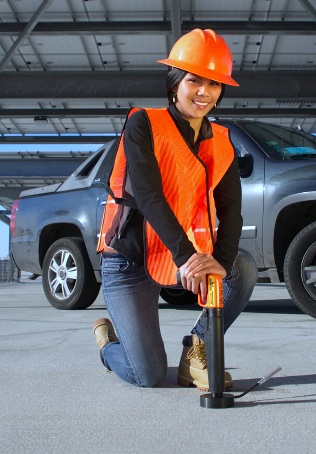 Windsor Probe Test System from James Instruments
For in-place strength testing of normal and high-performance concrete. Applications: Form Removal Structural Analysis Light-weight concrete strength determination Standard concrete strength determination High-strength concrete strength determination High-precision determination ...