The NDT.org Product and Service Directory is a nondestructive testing and inspection product showcase viewed by thousands of NDT professionals every day, and will give your company qualified leads for inspection products and services.
Looking for used equipment? Click here to go to the classifieds.
Floormap3D from Eddyfi Technologies
The Silverwing Floormap3D with STARS technology is the highest performance Magnetic Flux Leakage (MFL) storage tank inspection system on the market today. Building on the best selling FloormapVS2i, Eddyfi Technologies has developed surface topology measurement of tank floors using air-gap relu...
Supervision from Envirosight
SuperVision - Remote Operated Camera Setting a new benchmark for performance and agility, SuperVision rapidly evaluates pipe condition and identifyies maintenance needs. Like ROVVER, SuperVision emphasizes maneuverability with a host of attributes: short wheelbase, steerable six-wheel drive...
GE MMS2 Protimeter from GE Inspection Technologies
The moisture you cannot see matters most when surveying a building or cleaning and restoring a property after water damage from storms, floods or fires. From hidden mold to unseen structural damage, undetected moisture damages health and property and its oversight can create liability. That's ...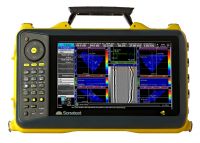 Veo from Sonatest
The Veo Phased Array ultrasonic flaw detector reinforces Sonatest's reputation for innovative technician focused product development. The veo's simple controls, superior performance, advanced features and rugged enclosure deliver simplicity, capability and reliability to the technician's finge...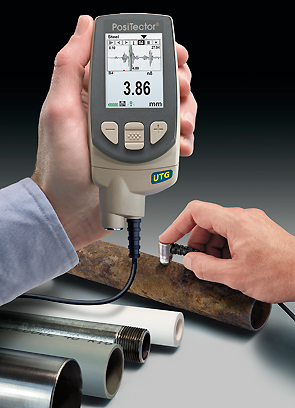 PosiTector UTG from DeFelsko
The NEW PosiTector UTG is ideal for measuring the wall thickness of materials such as steel, plastic and more. Thru-Paint models measure the metal thickness of a painted structure without having to remove the coating. Exciting Changes 4 models - Choose from Standard or Advanced features wi...
Online NDT Training at Worldspec.org from Worldspec.org
We Guarantee Your Online Success - Or Your Money Back. Each student has a personal online Instructor, qualifying exams and authorized certificates. Access is 24/7 and you can start/stop anytime, with up to one full year to complete. Accredited ONLINE Non-Destructive Testing courses to mee...
GE Onsite Inspection Services from
On-site Inspection Services deploys trained technicians equipped with robotic crawlers, pan/tilt/zoom cameras, video borescopes and various other equipment to power plants all over the world to perform remote visual inspections and loose part retrieval services. We help to eliminate costly dow...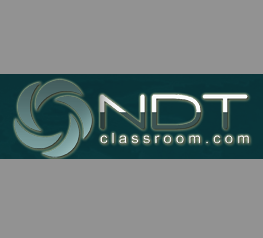 Online Training by NDTClassroom.com from NDTclassroom.com
NDTclassroom recognizes the need for effective web based NDT training. Until recently, video-based training on the internet was not possible and therefore highly engaging, interactive HD quality video-based online training could not be reliably delivered. NDTclassroom has combined a state of t...
Scan3D Phased Array Immersion Scanner from TecScan
TecScan is proud to introduce Scan3D™, a family of High Precision Immersion Scanners. Combined with TecView3D and our Gimbal/Gimbal, Scan3D revolutionizes the ultrasonic scanning process. With Scan3D, the scan- plans of the parts are directly imported from the CAD files and C- Scans ar...
iSnake New Handheld Pipeline Camera from Medit Inc.
The iSnake Portable Videoscope is a tool that can be used for remote visual inspections in a wide range of applications. This highly adaptable snake camera is ideal for use in inspecting air or chimney ducts, sewers or drains, mainlines or laterals. Designed with you in mind, t...