The NDT.org Product and Service Directory is a nondestructive testing and inspection product showcase viewed by thousands of NDT professionals every day, and will give your company qualified leads for inspection products and services.
Looking for used equipment? Click here to go to the classifieds.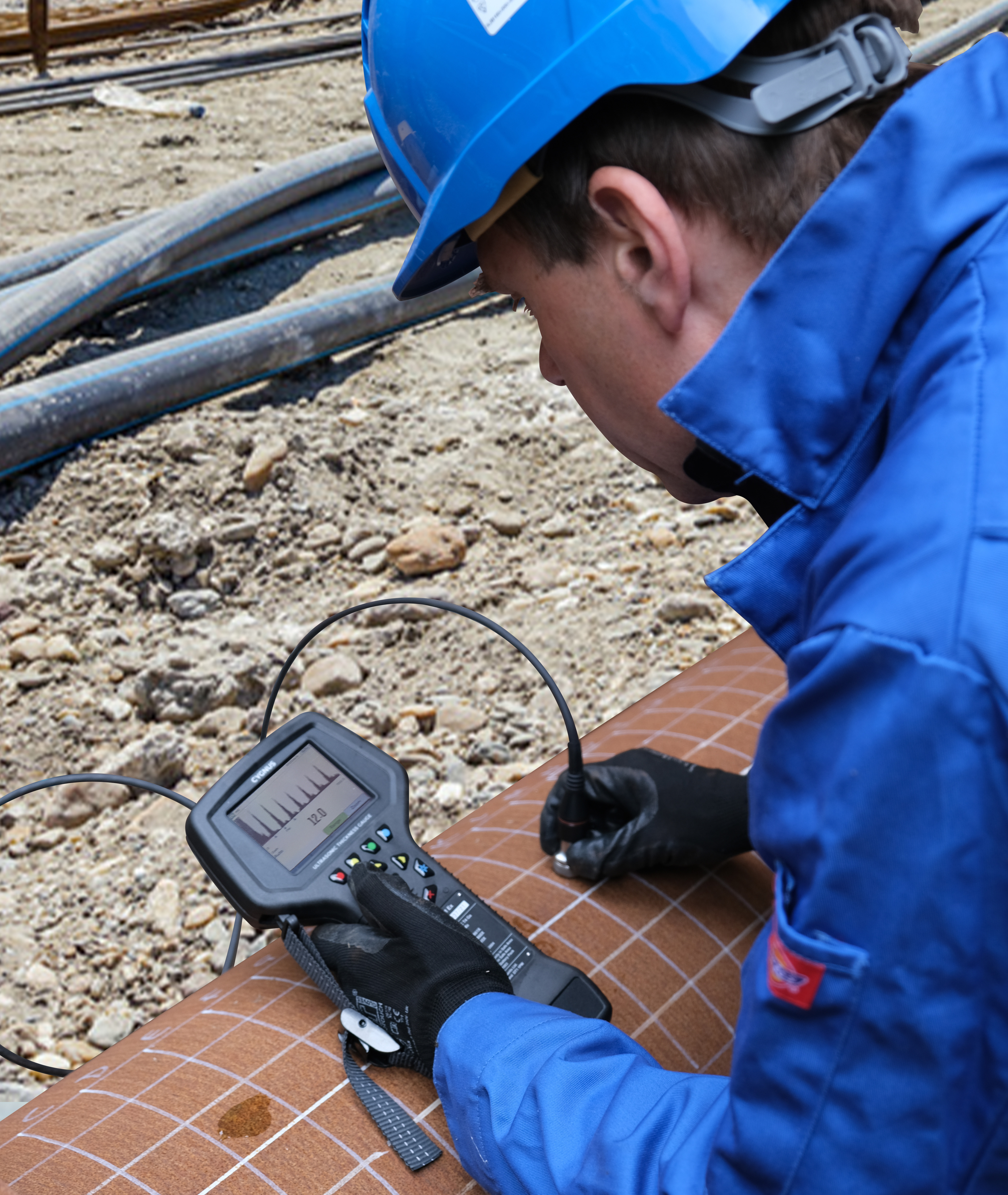 Intrinsically Safe Ultrasonic Thickness Gage from Cygnus Instruments Inc
ATEX / CSA CERTIFIED INTRINSICALLY SAFE ULTRASONIC THICKNESS GAGE - CYGNUS 1 INTRINSICALLY SAFE MULTIPLE-ECHO ULTRASONIC THICKNESS GAGE The Cygnus 1 Intrinsically Safe Multiple-Echo Ultrasonic Thickness Gage is the worlds only reliable and simple-to-use thickness gage that has been certified intr...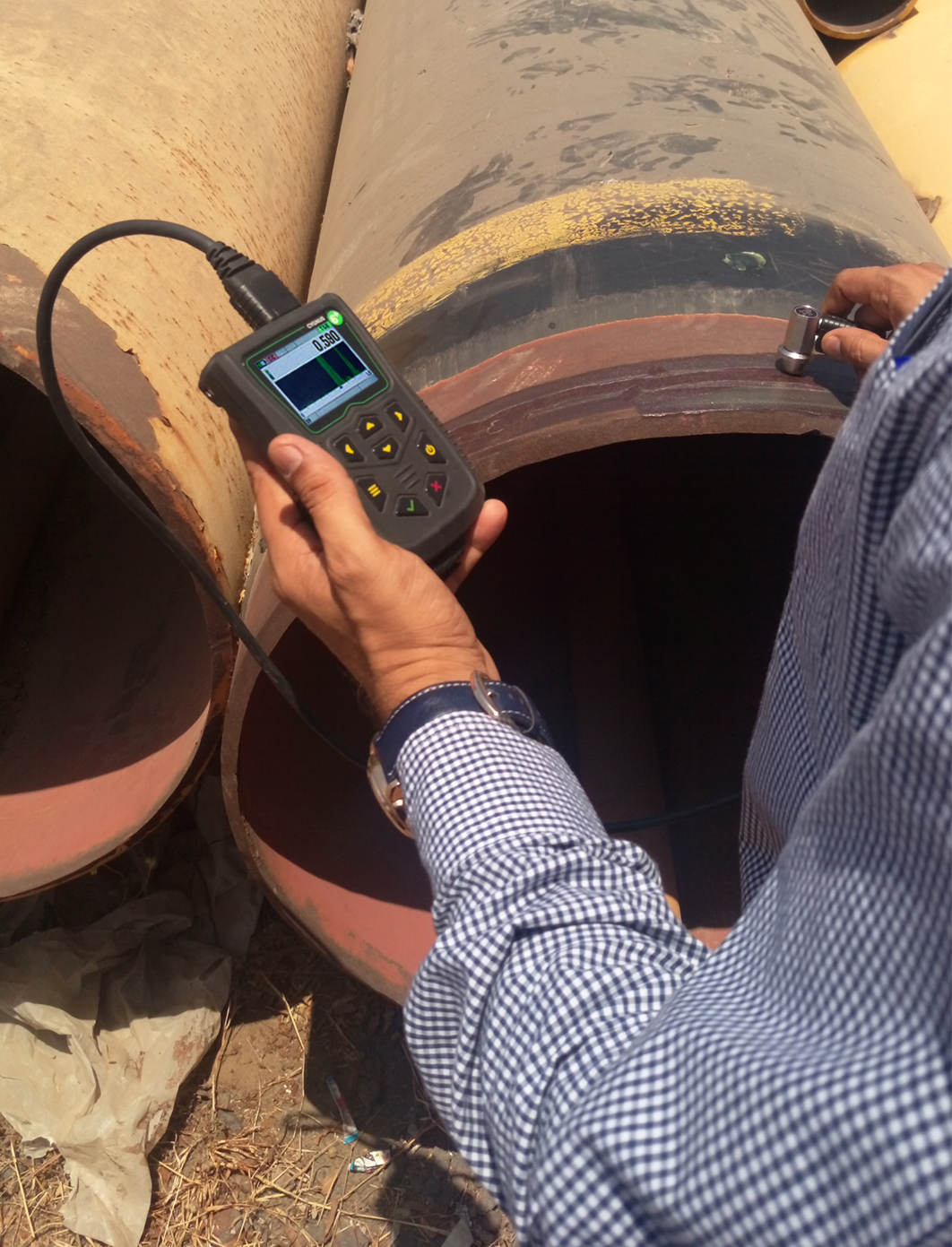 NDT UT Thickness Gages with Large LCD Screen, A-Scan & Data Logging from Cygnus Instruments Inc
NDT ULTRASONIC THICKNESS GAGE WITH A-SCAN, B-SCAN AND COMPREHENSIVE DATA LOGGING - CYGNUS 6+ PRO MULTI-MODE ULTRASONIC THICKNESS GAGE The Cygnus 6+ PRO Multi-Mode Ultrasonic Thickness Gage offers a range of key features for the professional user, including: A-scan and real-time B-scan displays; c...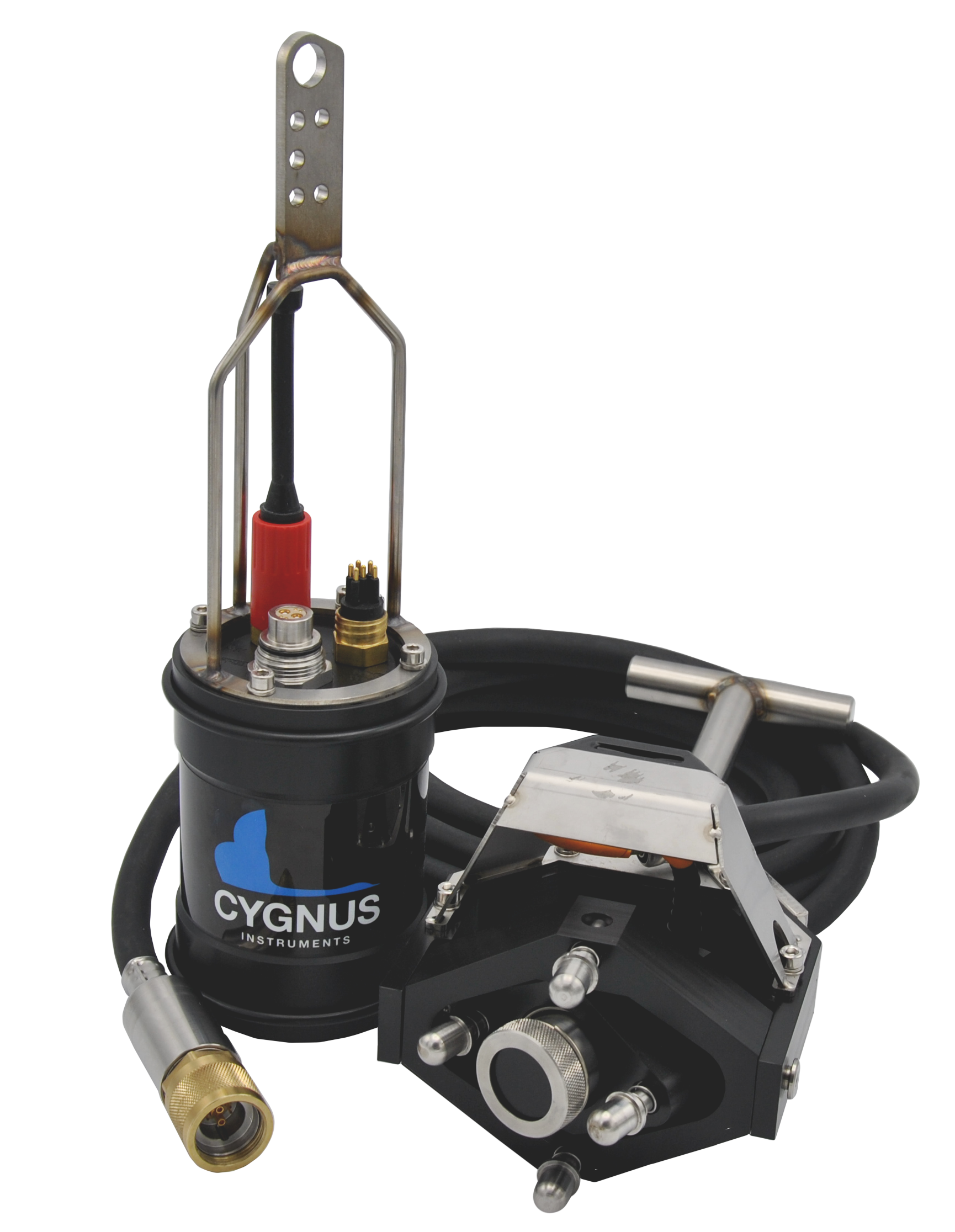 Rope Access Ultrasonic Thickness Gages from Cygnus Instruments Inc
HANDS-FREE ULTRASONIC THICKNESS GAGE WITH THREE VERSATILE MEASURING MODES - CYGNUS 2+ HANDS FREE MULTI-MODE ULTRASONIC THICKNESS GAGE The Cygnus 2+ Hands Free Multi-Mode Ultrasonic Thickness Gage has an end-mounted display designed for climbing and rope access work. The gage incorporates 3 versat...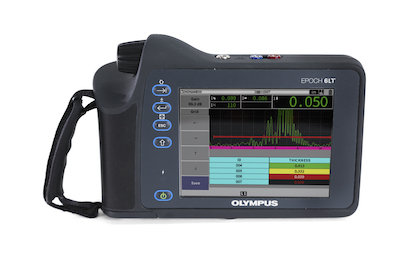 EPOCH 6LT from Olympus Scientific Solutions
The EPOCH 6LT portable ultrasonic flaw detector is optimized for one-handed operation and delivers excellent performance in rope access and high-portability applications. Lightweight with an ergonomic design, the instrument fits securely in a userís hand or can be strapped to their leg with the opti...
Probes for Tube Inspection from Olympus Scientific Solutions
Probes for tube inspection are lightweight but solidly constructed for eddy current, remote field, magnetic flux leakage, and IRIS ultrasound. These probes are used for ferromagnetic or non-ferromagnetic tube inspection applications. Eddy Current Array Tube Probes The new TXE probe series is op...
Eddy Current Probes from Olympus Scientific Solutions
Olympus offers more than 10,000 standard and custom-designed eddy current probes, standard references, and accessories. Eddy current probes can be designed to match the contours of a part or shaped to fit into a fixture for fast and accurate inspections. Rotating Plastic Scanner Probes Rotating ...
PragmaPro from PRAGMA
PRAGMA is proud to introduce the new PragmaPro instrument platform. It boasts a 9-inch ultra-bright display with multi-touch capability, a 1 GHz quad-core processor, two hot-swap batteries for up to 12 hours of operations, four USB connectors, Gigabit Ethernet, WiFi and many other latest technologi...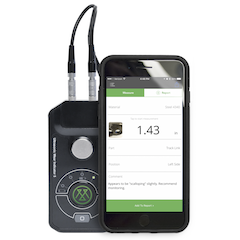 Wear Measurent Device (Ultrasonic) from Modustri
Modustri (modustri.com) has developed an Ultrasonic depth gauge that connects directly to an iPad iPhone through Bluetooth. By steaming all of your measurement data directly to your iPad or iPhone, it enables you to capture measurements, notes, and photos all in one spot! It then automatically gener...
MultiScan MS5800ô Tube Inspection System from Olympus Scientific Solutions
The MultiScan MS5800 inspection system offers eddy current, magnetic flux leakage, remote field, and IRIS ultrasound technologies. Optimized for different applications, the MS5800 systemís inspection technology offers the following features: Eddy current testing is a noncontact method used to ins...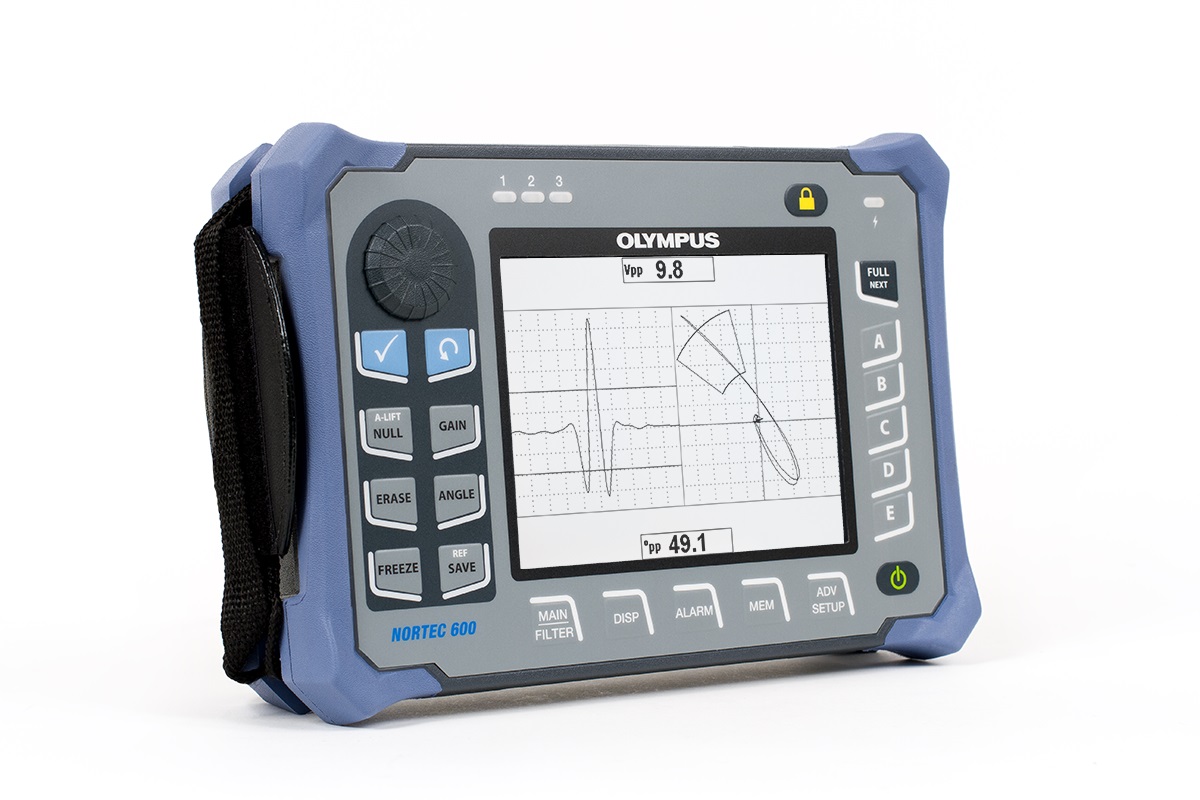 NORTECģ 600 Eddy Current Flaw Detector from Olympus Scientific Solutions
Durable with a vivid 5.7-inch VGA display and true full-screen mode, the NORTEC 600 flaw detector is capable of producing highly visible and contrasting eddy current signals in any lighting condition. The instrumentís redesigned interface utilizes intuitive, knob-operated navigation combined with...