The NDT.org Product and Service Directory is a nondestructive testing and inspection product showcase viewed by thousands of NDT professionals every day, and will give your company qualified leads for inspection products and services.
Looking for used equipment? Click here to go to the classifieds.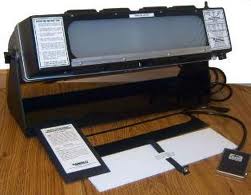 Radiograph Film Viewers (Illuminator) from REMSCO
SB-900: 6 EZK 120V lamps, stainless steel footswitch, power cord, base turning knobs, warranty, specifications, certificate of Compliance and instructions. Automatic temperature limit switch, dimmer switch and cooling fans. SB-900X (Export): 6 ENH 240V lamps,(200 hrs.) stainless steel footswitc...
GE Phasor XS from GE Inspection Technologies
The Phasor series ultrasonic flaw detectors comes available in four different models with upgraded features and benefits. Phasor CV is a code-compliant conventional ultrasonic flaw detector that can be UPGRADED to Phasor 16/16 Weld or to the 16/64 Phasor XS. Upgrading to phased array is a quic...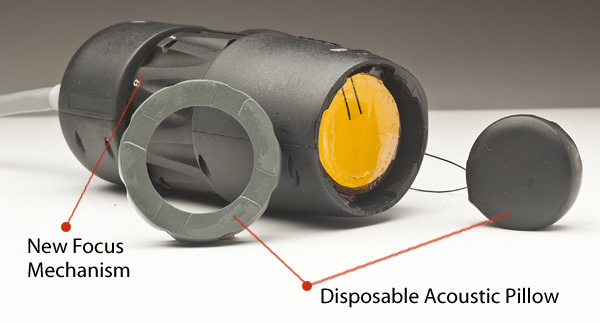 Acoustocam from Imperium
Today, Imperium is the sole provider of a hand-held ultrasound camera, the i600 Acoustocamô, which is a breakthrough in ultrasound imaging and provides higher resolution, easier interpretation, and a lower cost than conventional ultrasound technology. We have a full scale manufacturing operation to ...
NDT References Standard from Standard NDT iN.c
Standard NDT Inc. provides reference standard manufacturing services. All standards are in accordance with Boeing and Airbus Specifications as well as many others. Services provided are inspected and approved by our quality program and highly trained staff. In house EDM Machining: We can verify E...
Olympus EPOCH 1000 from Olympus
The EPOCH 1000 Series Digital Ultrasonic Flaw Detectors combines the highest level of performance for conventional portable flaw detection with the power of phased array imaging. The EPOCH 1000, 1000iR and 1000i feature a new horizontal case style with full VGA display, knob and navigation arrows fo...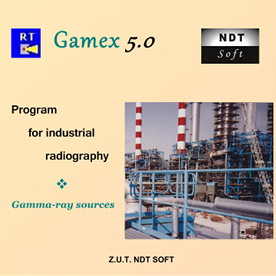 Gamex 5.0 from Z.U.T. NDT SOFT
Gamex 5.0 is the latest version of the popular program for industrial radiography carried out with gamma-ray sources. Its main functions are organized around planning and designing of radiographic techniques in line with requirements of major, internationally recognized radiographic standards (ASME ...
GE Inspection USM Go from GE Sensing & Inspection
GE Launches Light Weight Ultrasonic Flaw Detector for Harsh Environments The USM Go is the most portable flaw detector from GE for use in the oil & gas, power, aerospace and automotive industries Weighing only 2.2 pounds, the USM Go is the lightest and most portable ultrasonic flaw detector ...
Phased Array and TOFD training from Global School of NDT
Global School of NDT is a member of the Olympus NDT Training Accademy and is offering Phased Array, TOFD, Advanced TomoView and Advanced NDT training programs. Forty hour PA & TOFD courses running alternate weeks in Houston with no minimum student numbers, costs are $1,250.00 per person per 40 h...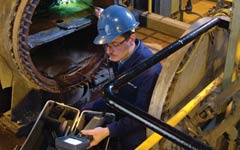 GE On-site Remote Visual Inspection from GE Sensing & Inspection Technologies
GE Inspection Technologies' staff of highly trained remote imaging specialists, equipped with the latest remote visual inspection equipment, are available 24 hours a day, 7 days a week. They can assist during planned and unplanned outages, preventive maintenance, emergency services or with state or ...
ElectroPhysics HotShot HD-XT Infrared Camera from ElectroPhysics Corp.
HotShot HD is the professional grade infrared camera without the sticker shock. HotShot HD-XT can be used to measure the temperature of objects up to 500°C, and features design innovations that make infrared inspections faster, and diagnoses more accurate while ensuring increased operator safety...