The NDT.org Product and Service Directory is a nondestructive testing and inspection product showcase viewed by thousands of NDT professionals every day, and will give your company qualified leads for inspection products and services.
Looking for used equipment? Click here to go to the classifieds.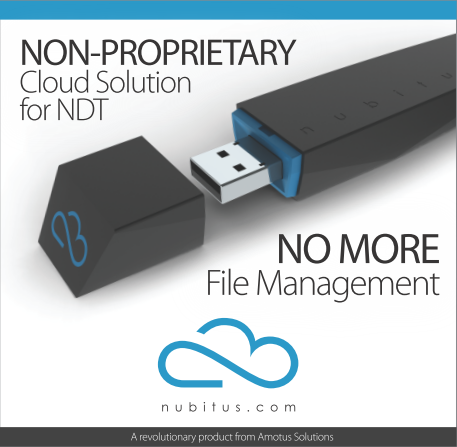 Nubitus Cloud Key from Amotus Solutions
Reduce your manpower cost - the shortest path from your NDT equipment to the cloud. Nubitus is an ideal way to manage and transfer your data to your secured data servers, cloud solutions, or simply by e-mail. Nubitus acts as a simple USB storage device; it automatically transmits files to ...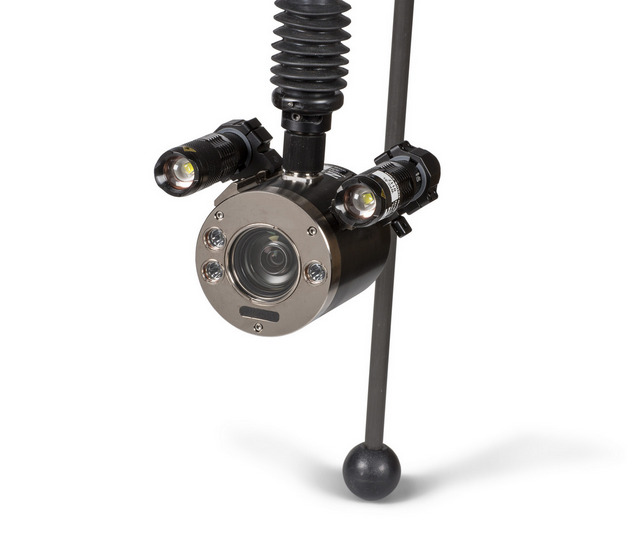 Manhole Zoom Camera CYCLOPS from MEDIT
The CYCLOPS Manhole Cameras, featuring portable, lightweight, waterproof design, are ideal for examining condition of pipes with diameters 6" and up in routine inspections of evaluates pipelines, manholes, tunnels, culverts, tanks, and other hard-to-reach areas. Powerful zoom (40x optical; 40...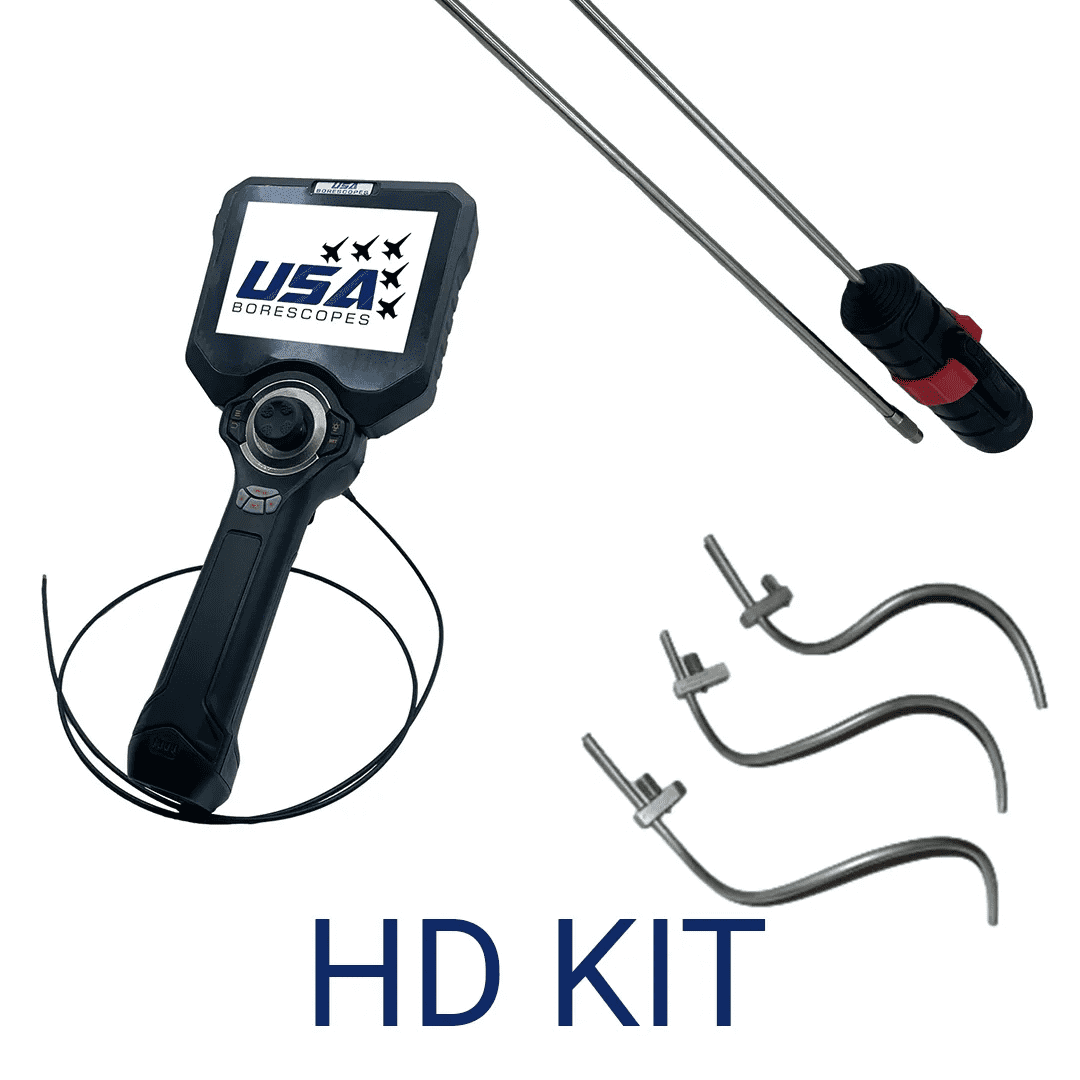 PWC34910 Inspection Kit from USA Borescope
Complete PT-6 Inspection kit. Includes a 4mm Portable Videoscope, your choice of guide tube (200, 400 or 600 series and rigid sleeve with gripper all compactly stored in a heavy duty storage case....
VUCAM® XO from Vizaar
Advanced technologies and experience based know-how have contributed to the development of the VUCAM XO. This is an easy-to-use Borescope with a full set of practical features. Use of the VUCAM XO centers around a cutting-edge graphical user interface (GUI) displayed on large bright touch scre...
Pan-Tilt-Zoom Camera INVIZ SNK from Vizaar
The Pan-Tilt-Zoom Camera INVIZ® SNK with 40x optical zoom, precisely "Stop & Go" scan function & extensive range of Pan-Tilt-Zoom Camera accessory. The world's most reliable Pan-Tilt-Zoom Camera. Pan-Tilt-Zoom Camera INVIZ SNK for Remote Visual Inspection (RVI) of tank & vessels Remote V...
INVIZ® Revolver 80 from Vizaar
The Pipe Inspection Camera for pipe inspections and weld inspections from 3.15" to 39.37" inner pipe diameter. The Pipe Inspection Camera INVIZ® Revolver 80 provides an endless 360° rotating Dual Camera (90° side view & straight view) camera head with high power LED illumination. INVIZ Revo...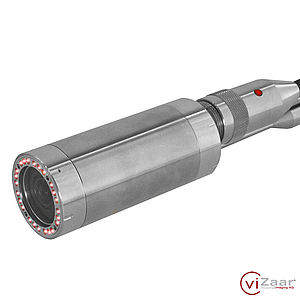 Pipe Inspection Camera INVIZ® Pipe from Vizaar
The Pipe Inspection Camera INVIZ® Pipe for Remote Visual Inspection (RVI) of tubes & welds with inner wall diameter from 1.77" to 31.5". INVIZ Pipe Inspection Camera for Remote Visual Inspection (RVI) in vessels / tanks and for tube & weld inspections Remote Visual Inspection: Remote Vi...
INVIZ VUMAN RA-Y from Vizaar
The video borescope with the high power polymer fibre hybrid LED light source, the INVIZ® interchangeable video probe concept, the patented Remote Focus technology and many new additional features sets the standard of video borescopes. Video borescope INVIZ VUMAN RA-Y [x-way] 8 mm Remote Fo...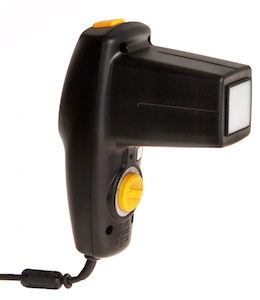 DolphiCam Ultrasound Camera System from DolphiTech
DolphiCam is a family of mobile and ergonomic ultrasound camera systems designed for NDT inspection of CFRP (Carbon Fiber Reinforced Plastics). A unique dry and wet matrix transducer technology with high performance signaling electronics creates high-resolution 2D and 3D images of suspected...
TRITAN™ HC LED-UV-A Inspection Lamp from Spectro-UV
UV-A INSPECTION LAMP Finally, a HIGH INTENSITY, ASTM COMPLIANT, LED-UV-A inspection lamp with a WIDE beam coverage area and a uniform beam pattern. Certified to meet ASTM E3022 Standards...