The NDT.org Product and Service Directory is a nondestructive testing and inspection product showcase viewed by thousands of NDT professionals every day, and will give your company qualified leads for inspection products and services.
Looking for used equipment? Click here to go to the classifieds.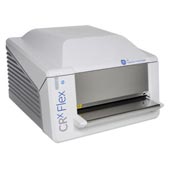 GE CRxFlex Computed Radiography Scanner from GE Sensing & Inspection Technologies
The CRx Flex industrial computed radiography scanner from GE Sensing & Inspection Technologies combines flexibility, reliability, dynamic range and ease-of-use. Designed specifically for applications in non-destructive testing, the CRx Flex is suitable for usage with both isotopes and X-ray sourc...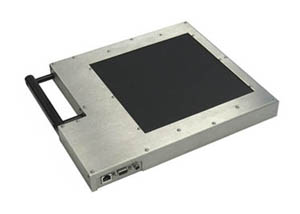 Rad-icon SkiaGraph8™ PT from Rad-icon Imaging Corporation
Rad-icon proudly announces the general availability of the SkiaGraph8 PT, an expansion of its product line of Very Large Area (VLA) CMOS x-ray cameras. The portable SkiaGraph8 PT camera offers a rugged external housing for field use and supports x-ray energies of 10-160 kVp, which is ideal for medic...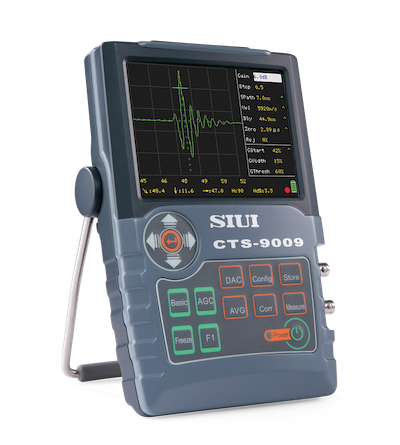 SIUI Digital Ultrasonic Flaw Detector CTS-9009 from SIUI
The CTS-9009 is SIUI's latest digital ultrasonic flaw detector. Together with CTS- 9006, they are suitable for various detection demands of forged pieces, welding lines, and airplane parts. The CTS-9009 represents the persistent fine tradition of SIUI: top notch technology, advanced process, sm...
GE DM5E Ultrasonic Corrosion Monitoring Thickness Gauge from GE Sensing & Inspection Technologies
Improved Stability and Repeatability at Normal and Elevated Temperatures. The DM5E family is the latest generation of portable, ultrasonic, corrosion monitoring thickness gauges from GE Sensing & Inspection Technologies and offers significant improvement in performance over previous corrosion thi...
OmniScan SX from Olympus
Olympus is proud to introduce the OmniScan® SX, a flaw detector that benefits from more than 20 years of phased array experience and shares the OmniScan DNA. For improved ease of use, the OmniScan SX features a new streamlined software interface displayed on an 8.4 in. (21.3 cm) touch screen. ...