The NDT.org Product and Service Directory is a nondestructive testing and inspection product showcase viewed by thousands of NDT professionals every day, and will give your company qualified leads for inspection products and services.
Looking for used equipment? Click here to go to the classifieds.
Digital X-Ray Detectors from PACSESS NDT
With our digital X-ray detectors and our RT1 software, we offer unique solutions for X-ray inspection. For portable usage, the use of isotopes such as Selenium or Iridium is possible. With a X-Ray range of up to 450 KeV the radiation of thicker objects is also possible. Due to the high sensiti...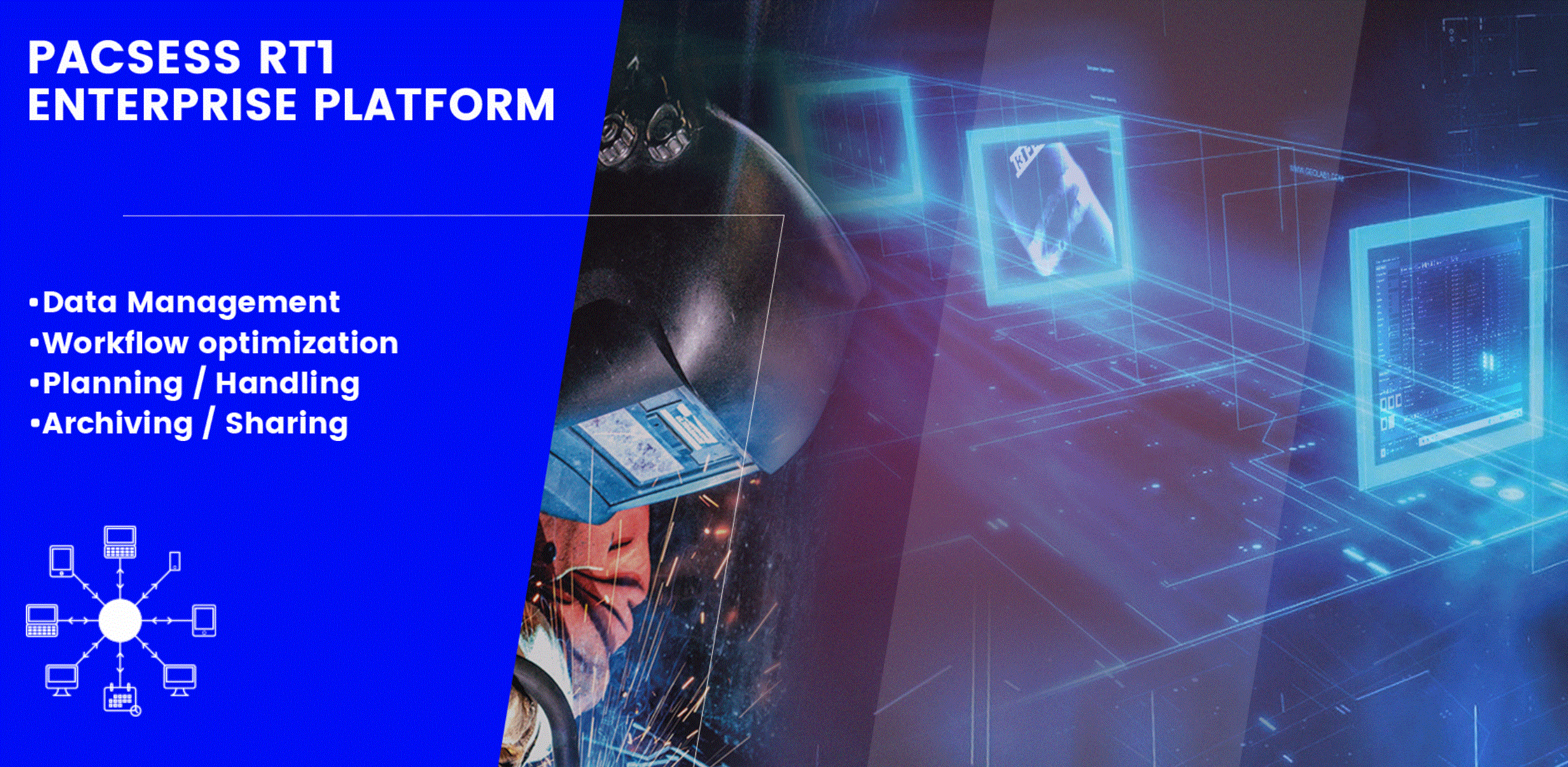 NDT Data Management Platform from PACSESS Ltd.
The material testing workflow today is characterized by many individually created solutions which are not standardized or could not be standardized. Unfortunately, everyday life is often characterized by paper reports, analogue X-ray films and proprietary systems, MS Excel spreadsheets, MS Word re...
RT1 Software from PACSESS Ltd.
RT1 is the newest development of PACSESS. It was never easier and more reliable to handle x-ray images from film digitizers, CR- or DR-systems. With its modular approach images can be acquired easily directly from integrated hardware and x-ray images can be imported directly into RT1. With its rel...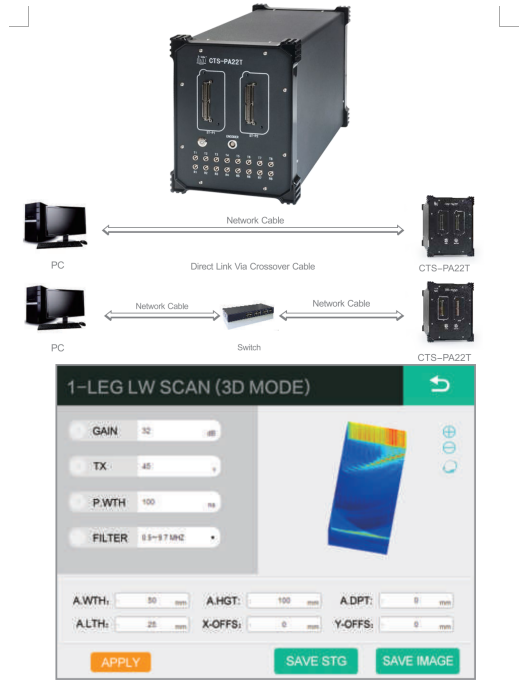 Responsive Phased Array TFM Imaging System CTS-PA22T from Guangdong Goworld Co., Ltd.
CTS-PA22T is a responsive phased array TFM imaging system originally developed by Goworld, with 64 channels working totally in parallel. The system acquires FMC data from wiithin the object of either metal or non-metal and makes precise real-time 2D/3D TFM imaging through rapid hardware running bas...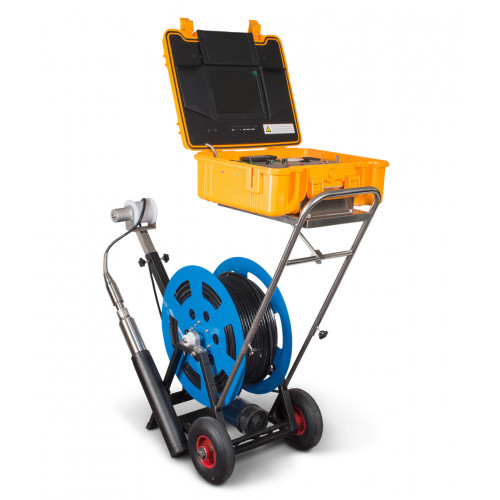 Borehole / Water Well Camera STRAHL from Fiberscope.net by MEDIT
Affordable borehole camera to inspect oil and water wells, vertical shafts, etc. The system features Ø8.5mm flexible twisted pair cable of different lengths (up to 500 meters), motorized winch allowing for winding the cable up and down at different speeds. It is equipped with a Ø63mm (2.48") dual...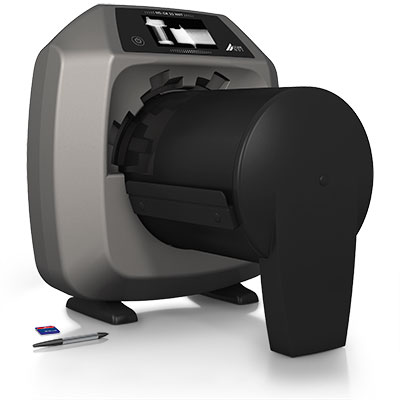 HD-CR 35 NDT from DÜRR NDT
Portable high-resolution Computed Radiography scanner for a wide range of radiographic inspection applications - e.g. weld testing, profile images and aerospace....
BTX II™ Benchtop XRD Analyzer from Olympus Scientific Solutions
The BTX II benchtop X-ray diffraction (XRD) system is a fast, cost-effective solution for full phase ID of major, minor, and trace components with a fast X-ray fluorescence (XRF) scan of elements calcium (Ca) through uranium (U). Its unique, minimal sample prep technique and sample chamber enable fa...
TERRA® Portable XRD Analyzer from Olympus Scientific Solutions
The TERRA portable X-ray diffraction (XRD) analyzer is a self-contained, battery operated, closed-beam portable unit that provides full phase ID of major, minor, and trace components with a qualitative X-ray fluorescence (XRF) scan of elements calcium (Ca) through uranium (U). The instrument only re...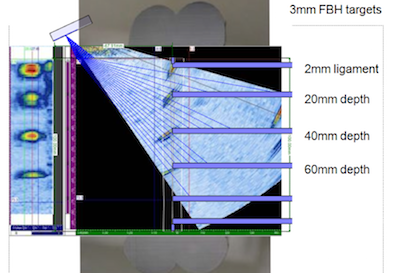 Polymer Dry Couplant Materials from Innovation Polymers
Our focus is on highly effective sound transfer through the development of acoustic-capable polymers. These new polymers enable coupling of the ultrasonic sensor to the material under test and provides a layer to couple, seal or optimize energy transfer. Our mission is to develop and produce high...
DIO1000PA Phased Array Flaw Detector from Starmans Electronics Ltd.
The new advanced DEFECTOBOOK® DIO 1000 PA digital ultrasonic flaw detector is now includes phased array imaging capabilities. It combines all features of conventional ultrasonic with power of phased array. Using the latest generation of electronic components and microprocessors we have brought to...